On Saturday the 2nd September over 60 people from the Scottish RP Churches gathered in Edinburgh for a Reformation Tour. The Lord blessed us with a beautiful sunny day, and as people arrived in by train or bus, they made their way to our starting point at John Knox's house. It was encouraging to see such a wide range of ages, and the children were all provided with a little book about John Knox and the Reformation with puzzles and colouring pages.
The Tour was led by Jimmy Fisher, a deacon in Airdrie RP Church, and the Tour Guide for Reformation Tours, the ministry of the Scottish Presbytery. The Tour was predominately focused on the life of John Knox, though Jimmy also spent time giving us the background to Knox's life as well as filling us in on the Reformation and Covenanting events after his death.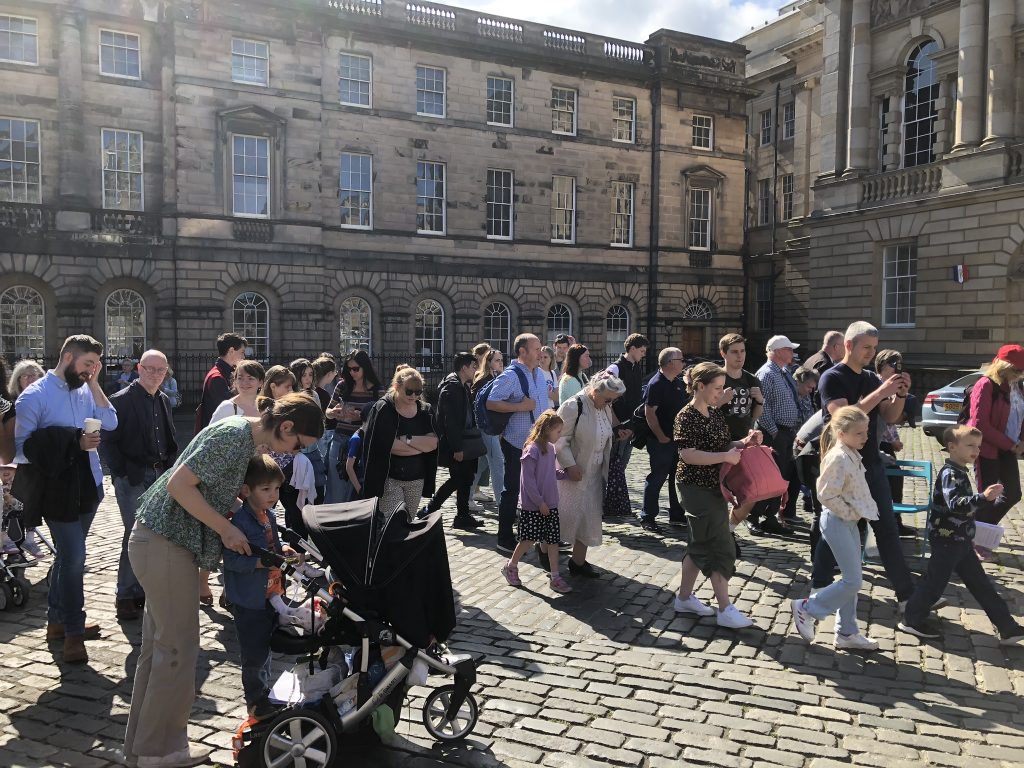 We started outside John Knox's house and went from there to St Giles Cathedral and then on to the Grassmarket and then the Magdalen Chapel. We had a lovely break for lunch where everyone had an opportunity to sit and chat together. Rev. Peter Loughridge then gave a brief talk about a letter that John Knox wrote to his mother where he is giving her Godly counsel from Psalm 6 on why God allows troubles and difficulties in the lives of His people. We then sang Psalm 6. The Tour then continued at the National Museum of Scotland and then finished up at Greyfriars kirkyard.
It was such a lovely day – the weather, the fellowship with other believers, and hearing and being reminded of the great things God had done in our nation's past.