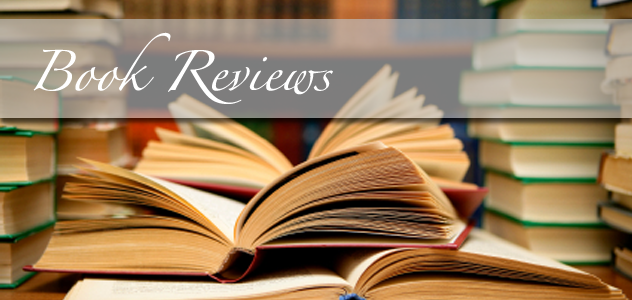 A Christian's Pocket Guide to Humanity by McKay, David
Christian Focus Publications, 2021, 113 pages.

Different eras of Church history have been compelled in God's providence to focus on different questions and areas of theology. It is arguable that in our day, the biblical doctrine of Humanity (Anthropology) is especially in the crosshairs of our Satanic adversary. "Identity" is the issue of the day- in contemporary scholarly debate and daily decisions and experience. For such a time as this, Dr. David McKay, pastor in the Reformed Presbyterian Church of Ireland, and professor of Systematic Theology, Ethics and Apologetics at the Reformed Theological College in Belfast, has done a great service to the Church in writing on the topic of a biblical view of Humanity.
He calls his book a "pocket guide", and so it is. At 113 pages it's length will intimidate few. And yet, in that small number of pages, he ranges over the topic in a comprehensive way without succumbing to superficiality. This book is a model of what John Calvin once cited as the goal of scholarship, viz., lucid brevity.
Dr. McKay weaves biblical principles and personal practical application seamlessly throughout the book. The layout of this theological handbook is punctuated with icons highlighting "Warning", "Don't Forget", "Stop and Think", and "Point of Interest" features. Included as well are helpful questions making this book a candidate for small group or class settings as well as for personal study.
The author writes from a position of solid confession Reformed orthodoxy, always rooting doctrine in Scripture and then amplifying from the Westminster Confession of Faith and Catechisms. Significant theologians are also cited and engaged, from John Calvin to Lane Tipton. How right and refreshing to read "What Scripture says, God says", and "Adam and Eve are historical figures…", "The name of the first man, Adam…", "The record is all of a piece- it is all history", "Hell is real", "Union with Christ is…crucial", etc. No Liberalism or Modernism lurking in the shadows here!
In order to address the various topics of his subject, the familiar outline of humanity in a "four-fold state" is adopted. Tracing humanity through Creation, Fall, Redemption, and Consummation, Dr. McKay not only deals with the classic topics of biblical anthropology but also includes helpful teaching in the areas of Covenant Theology, Christology, Soteriology (Salvation), and Eschatology (Last Things). Difficult and debated topics are not avoided, e.g. the origin of evil. Where Scripture is clear, so is Dr. McKay. But throughout the book, repeated calls to avoid unwarranted speculation are evidence of an appropriate and admirable humility in the author's thinking and teaching.
I found the book remarkably thorough for its length. It would serve well as basic, first-time introduction to the subject, or an engaging refresher for those with some familiarity with the theological terrain. I would even suggest it might be appropriate as a gift for an inquisitive, and yet unbelieving, neighbour or friend. The gospel of our Triune God is certainly central in this welcome work. The only negative, I would suggest, is that Dr. McKay has not yet blessed us with similar "pocket guides" in all the other areas of Systematic Theology.
Matt Kingswood, Russell RPC