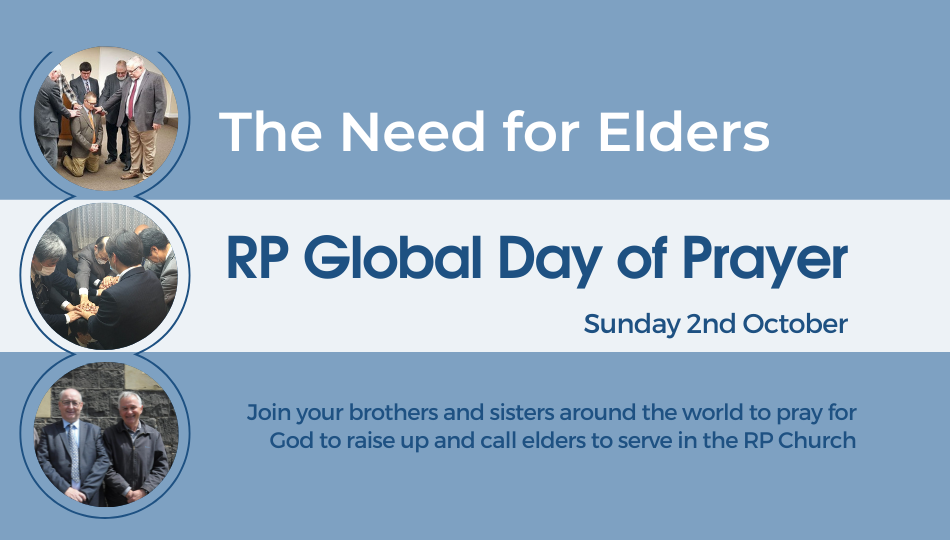 RP churches around the world have set aside Lord's Day 2nd October as a day of prayer. The focus this year is on the need for elders. Flyers with prayer points will be available for each of your congregations.
There will also be an online prayer time (on zoom) hosted by the RP Global Alliance on Saturday 1st October, prior to the day of prayer. The online prayer time is set to take place at 12pm UTC. If you'd like to know what time it will be in your timezone, check out this post: https://rpglobalalliance.org/2022/09/23/online-prayer-time/
We hope this will be a time of mutual encouragement as brothers and sisters from around the world gather to pray. To RSVP and receive the zoom link so you can take part, email: canadanews@rpglobalalliance.org
A copy of the flyer can be found below, for those of you who wish to take part in the online prayer time but have not yet received your printed copy.