A recent episode of the BBC NI TV programme 'Hame' was partly filmed in the Stranraer RP Church building. The programme also featured an interview with minister Rev Stephen Steele, and presenter Ruth Sanderson. The episode also included a segment filmed at the Covenanter martyrs' memorial in Wigtown.
A write-up about the episode was also featured in the local newspaper, the Stranraer & Wigtownshire Free Press, which you can read below: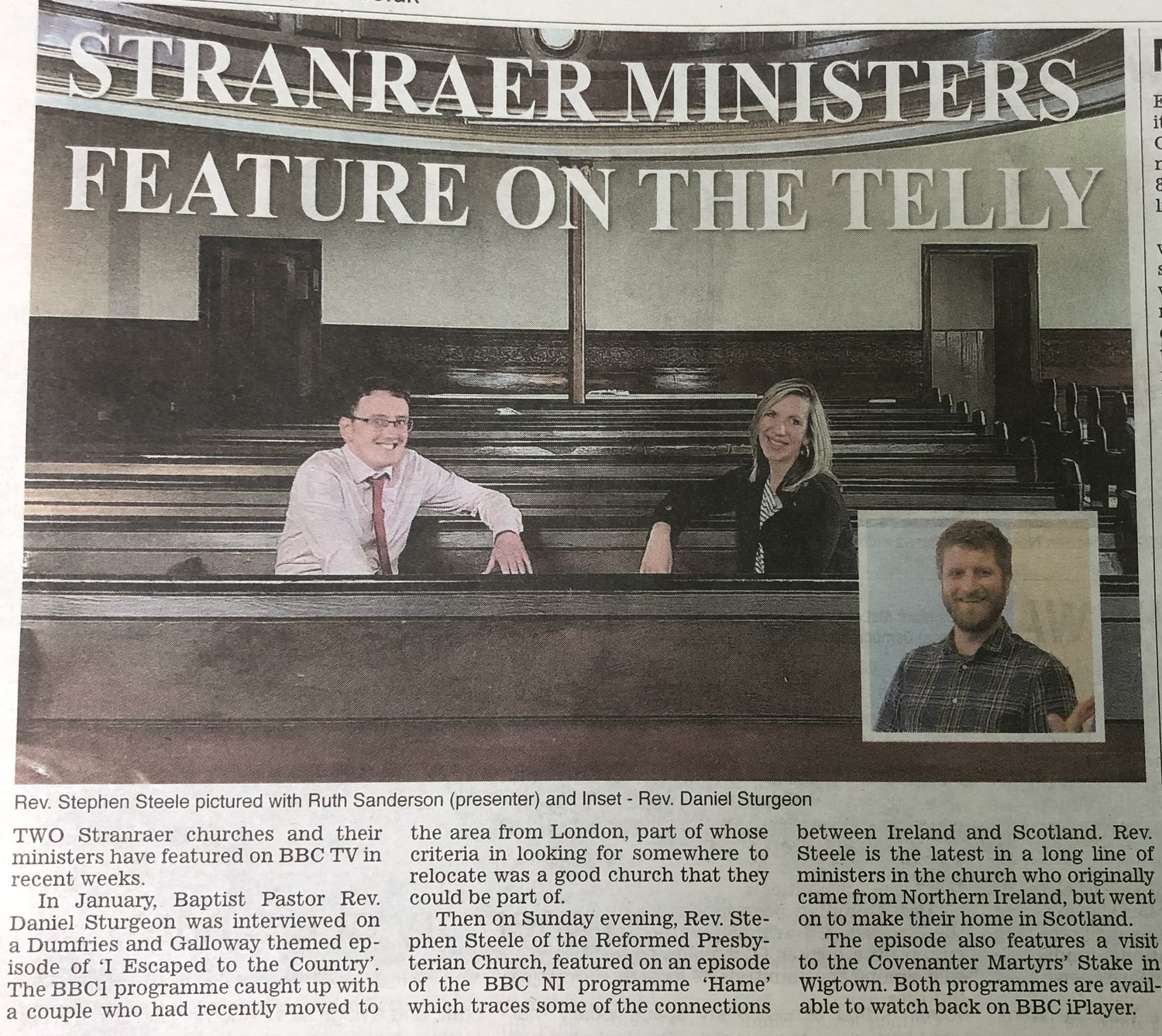 An episode on an earlier series featured RPCI historian Mr William Roulston speaking about Covenanter preacher Alexander Peden, who travelled between Scotland and Ireland. You can watch that clip here:
We hope that these TV appearances will increase awareness of both the Covenanters, and the Reformed Presbyterian Church. May God even use them to bring some out to worship on a Lord's Day!