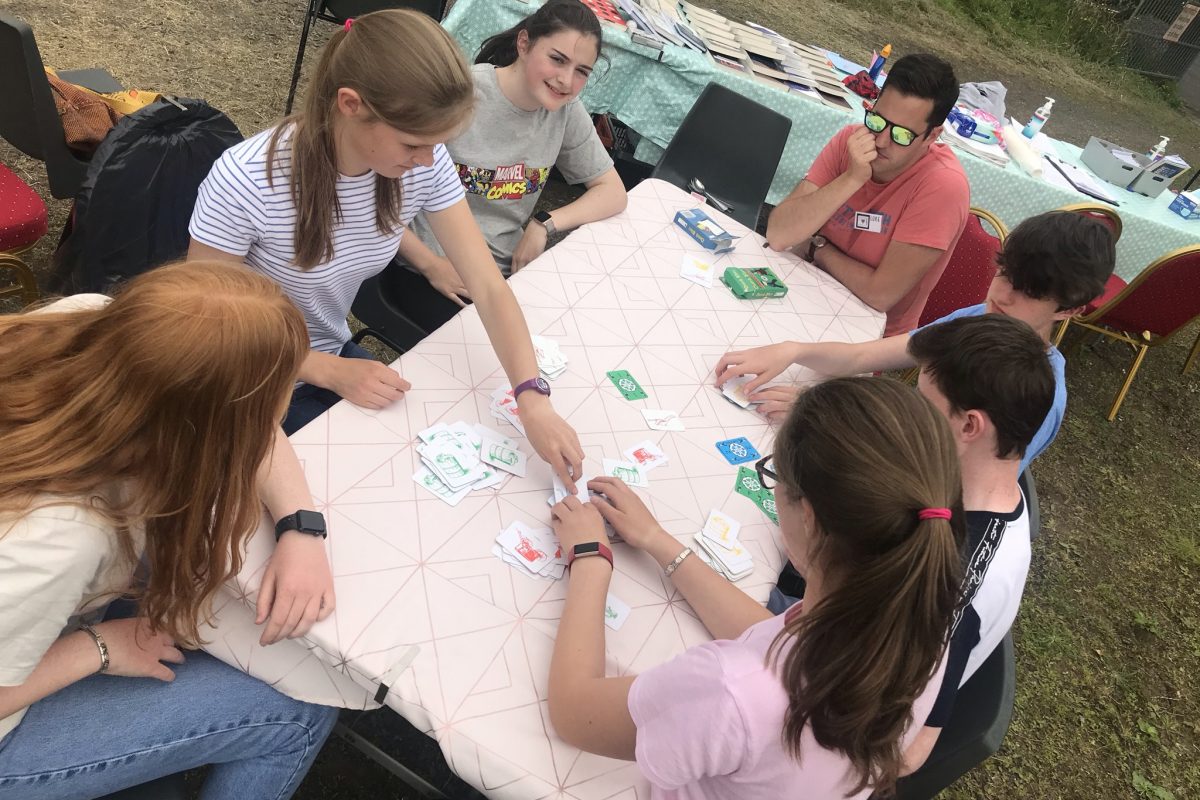 After so many years, it's hard to imagine there could be a first for Senior Camp, but 2021 brought our very first hybrid camp. Following on from last summer's very successful and enjoyable Senior Camp Live (SCL), we were once again able to make the best use of Zoom to connect our young people.
Over the course of the week, 70+ campers enjoyed an extremely relevant course of Biblical Cardiology and Biblical Ophthalmology from Rev. Robert Robb. His three clear, challenging, and convicting talks revealed to us how our hearts deceive us, but also encouraged us to have our hearts transformed by the Spirit. Our theme verse for the week was
Robert exhorted us to keep our hearts from the temptations of the idols of this world (which so often enter through our eyes), and instead to have hearts undivided in their devotion to Christ. Many of us found the teaching during the week to be a helpful spiritual health check, full of practical pointers on how to effect change where necessary.
The classic Monday night game show made its annual appearance, with teams of campers working against the clock to be crowned the champions. On Wednesday evening, Heather Berry and Luke Hollywood hosted our very own SCL Bake Off, in which participants teamed up and took on the technical challenge of baking cupcakes and creatively decorating them in order to impress the judges, live on zoom. (NB – no handshakes were offered)
No week of Senior Camp would be complete without the showcase of talent that is the Senior Camp Concert, and we were regaled with witty skits, talented musicians, storytelling, creative art and more. Congratulations to the team from South Armagh who won this year's popular vote! Along with these, we also enjoyed craft sessions and exercise classes throughout the week.
The high point of the hybrid camp was undoubtedly the opportunity to gather in person for an afternoon and evening of games, chat and fellowship. Our thanks to the excellent venue provided by the Ballymoney RP Congregation. It was a joy to see over 40 of our campers (re)connecting with friends and getting stuck into camp as though we had never been away.
Our cooks provided a fantastic barbecue tea, and we were delighted to spend some time singing Psalms outdoors. The sense of Christian community was strong, and we are so grateful for how God answered prayer both during the week of online activities and for the in-person event on Saturday. Enormous thanks are owed to everyone involved in the organisation of Senior Camp this year: our speaker, Robert Robb, to the Committee, the Cooks and to our houseparents Douglas and Lorraine McMorris (Bready) for all their hard work behind the scenes making everything happen. We hope that everyone enjoyed SCL21 as much as we did!