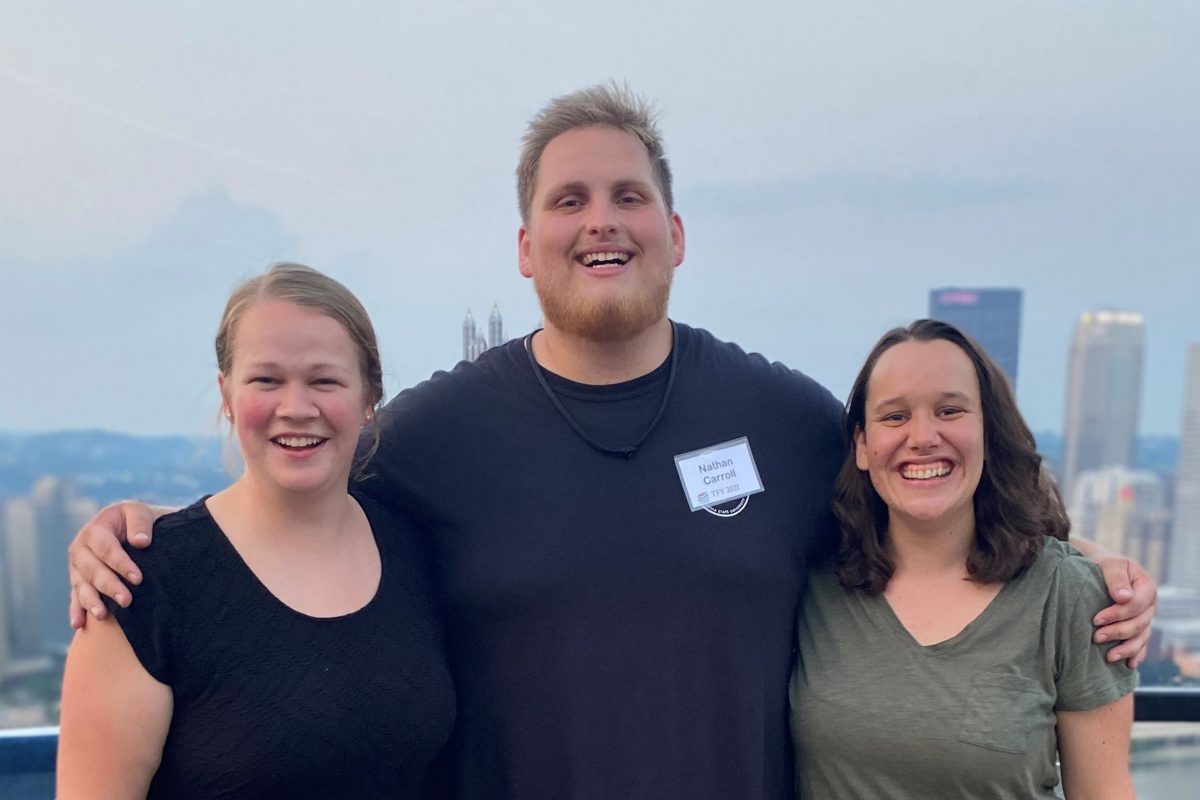 Spoken by David Whitla during the opening program of TFY, this line really stayed with me. In the four weeks that I was a counselor, I not only fell more in love with Jesus, but I also realized more acutely how big God's church is and how small we really are. God taught me through 49 teenagers, 4 weeks of seminary living, and 2 different groups of TFY-ers how He uses weak, sinful vessels for His glory and in His kingdom.
I was nervous going into the first day of TFY. As an elementary teacher, I am much more comfortable around 8 to 10 year olds than I am around 16 and 17 year olds. I honestly wasn't sure I was cut out to be a counselor. I prayed a lot in the days and minutes leading up to the opening program for God to give me the words to say, and He answered with grace in abundance. That's not to say that I wasn't my usual, awkward self: I was. But God gave me the grace and patience to push past my awkwardness and showed me that I have to get out of my comfort zone in order to get to the best parts of life.
As I became more comfortable in my role and with the students, I was able to have those deeper conversations that I had worried about. The Lord showed me that I, a 27 year old single woman in the RP Church, do have things to share and give advice on. One of the most beautiful times of TFY was on Sunday evening when we had a Psalm sing interspersed with testimonies from the counselors. As I was sharing my testimony, I realized more clearly how God used the events in my life to point others to His graciousness, and how I could be an encouragement to others who have similar fears that I do.
One of the greatest aspects of TFY was getting to work with the amazing staff. I'd heard so many great things about both the Whitlas and Etheridges, and now I got to experience their wisdom and humor first-hand. I was amazed at how they not only got to know the TFYers, but were also parenting their own children amidst their busy schedules and sleep deprivation. I love the care and love for Christ that David and June and Rut and Evelyn put into their roles, and it inspired me to invest more in the students as well.
I also had great co-counselors who I relied on through the weeks. It was encouraging to have two other people going through the same things as me to talk with. Never have I laughed so hard than with Miriam and Nathan, or had as many deep conversations. It was amazing how quickly we clicked together and how we were able to look out for one another as the weeks progressed.
God did a great work TFY 2021 and 2020, and I am so thankful that I got to be a part of it. I am so thankful for the opportunity to learn and grow in my own faith, as well as learn how to be an encouragement in others' faith. The Lord used me, a weak, sinful vessel, to help build His kingdom, and I know He will continue to do so for His glory.
Hannah Falk lives in Beaver, PA and is a member of the College Hill Reformed Presbyterian Church. She is in her 5th year teaching 3rd and 4th grade at Robinson Township Christian School.