On March 12, 2021, the Reformed Presbyterian Theological Seminary (RPTS) presented Rev. Robert McFarland with the Faithful Servant Award.
Going Virtual
Due to restraints brought about by the pandemic, the Seminary chose to hold a virtual Annual Support Dinner. People gathered for watch parties around the world with participants from China, Canada, the UK and across America.
After watching a video of the original Faithful Servant presentation (which took place on a sub-zero evening in Topeka, Kansas) chat rooms enabled people from around the globe to greet the McFarlands. 
The Seminary's YouTube channel has a collection of videos from the evening, including a special tribute from the family and friends of Rev. McFarland.
Bob faithfully served the RPCNA in several pastorates and denominational ministries. You can read more details about Bob's life and ministry in the evening's program booklet here. 
Rev McFarland's fondness for music was reflected in the program content which included recordings from his days as a student at Geneva College.
In his own remarks, Rev. McFarland gave a challenge to those seeking to serve God. Serving the Lord, he noted is not only what happens in the pulpit. Much of ministry takes place outside of the pulpit, where one shows love for people in many ways. 
One of the usual high points of the Support Dinner is, well, dinner. RPTS arranged for the delivery of over 300 meals to sixty addresses across the US, where small groups gathered to watch the presentation together.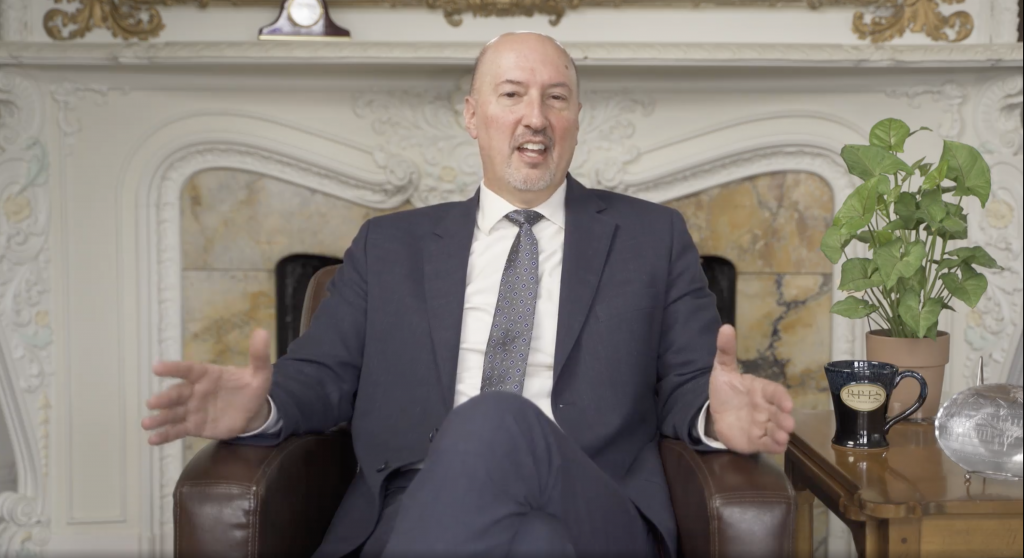 Participants were also given the opportunity to support the work of the Seminary financially.
Mark Sampson, Chief Administrative Officer at RPTS.
Mark, an avid reader, and his wife, Sharon, are members of Grace RPC in Gibsonia, Pennsylvania. In their spare time, they enjoy camping in their small trailer.