The Midwest Presbytery of the Reformed Presbyterian Church of North America gathered for their annual meeting in November. We originally were scheduled to meet in Kansas, but local restrictions on gatherings prompted us to change plans and instead we met in Wyoming at the building of the Northwoods PCA Church (hosted by Laramie RPC).
We thought turnout might be low due to COVID concerns, but it was one of our best attended meetings for the past few years! There were 15 Ruling Elders and 24 Teaching Elders from 21 (out of our 25) congregations across 7 states (Colorado, Iowa, Kansas, Missouri, Oklahoma, Texas, Wyoming).
A Year of Firsts
This was a year of firsts for us. We chose to live stream the meetings for those who desired to observe from a distance. This was also our first year planning for a Thursday through Saturday schedule (instead of our usual Tuesday through Thursday). We also recently implemented electronic review of Session Records, so we did not have our usual need for delegates to read minutes at the meeting!
New Teaching Elders
Greg Stiner was elected our moderator and Andrew Barnes (Christ Presbyterian, Grandview, Missouri) became clerk.
The Court then examined two men for pastoral ministry, and both were sustained. Caleb Allen was called by the Denison, KS congregation and Gary McNamee was called by Grace Reformed Church in Columbia, MO. Interestingly, both men were serving as ruling elders in other presbyteries of the RPCNA. Please pray for their upcoming installations and ministry!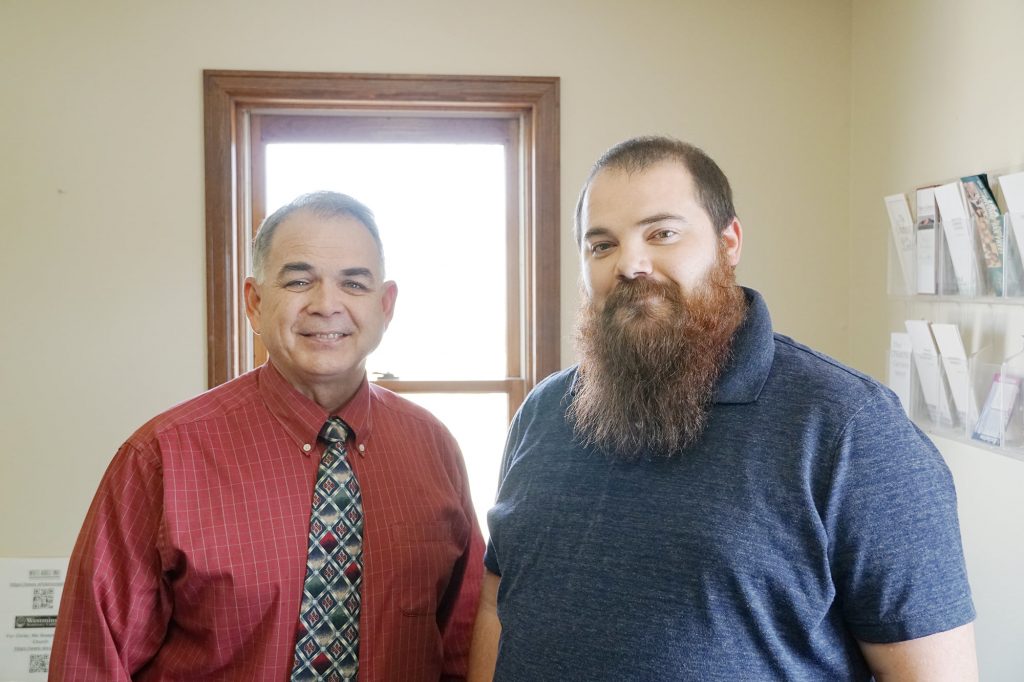 Prayer Needed
Pray also for our four mission Churches:
Sadly, we also closed a mission church and have several congregations that are smaller and whose viability is in question. Pray for these struggling congregations. Lastly, please pray for our pastors to be refreshed in their respective ministries.
The meeting closed with the men singing together from Ps 133.
Thanks to Pastor Joseph Allyn for authoring this report for the global RP community. Pastor Allyn is assistant clerk of the RPCNA's Midwest Presbytery and former pastor of Trinity Reformed Church in Wichita, Kansas.