RPCNA | Pacific Presbytery | Edmonton (Alberta, Canada)
Joined RPCNA: April 2010
Elders: Pastor Bob Hackett & Pastor Patrick McNeely (provisional elder)
Deacon: Eric Mulder
Members: 20 Communicant, 19 Baptized
At The Shelter Reformed Presbyterian Church, we seek to live according to the whole counsel of God. We thank God for blessing us with our beloved pastor, Bob Hackett, who has faithfully pastored this flock since 2004 (though he wasn't ordained until January 2012). We are thankful, too, for the diligent work of our deacon, Eric Mulder, as well as the various members in their unique roles as we all strive to use the gifts God has given us for the good of the body. God continues to sanctify us individually and corporately as we minister to one another.

Small in Number, Large in Love
Though we are small in number, our love for one another is large. I cannot count the number of times God has used my church family to encourage, to convict, to give a helping hand, or to counsel me. Not only myself, but every member of this body could tell you of the many times they have been blessed through the ministry here.

We enjoy being together, not only for Lord's Day worship, Wednesday evening Bible studies, and Saturday morning prayer breakfasts, but also informally at birthday parties, Psalm sings, park days, and other social gatherings.
Many of our families live within walking distance of each other (walking distance being less than a half hour walk), in an area we affectionately refer to as Sheltersville. It continues to be a great blessing to live near to one another, a special blessing that we know many congregations do not enjoy. This closeness allows us to help one another easily and to visit regularly.
Our History
Following the Reformed Presbyterian Evangelical Synod (RPES) merger into the Presbyterian Church in America (PCA) in 1982, a congregation in Edmonton merged into the Crestwood PCA congregation. A few individuals did not want to give up exclusive psalmody, among other things, and what is now The Shelter was birthed. Initially it was a mission work of the Free Church of Scotland, later it became affiliated with the Associated Presbyterian Churches of Scotland, and eventually it joined the RPCNA in April 2010.

Growing to Maturity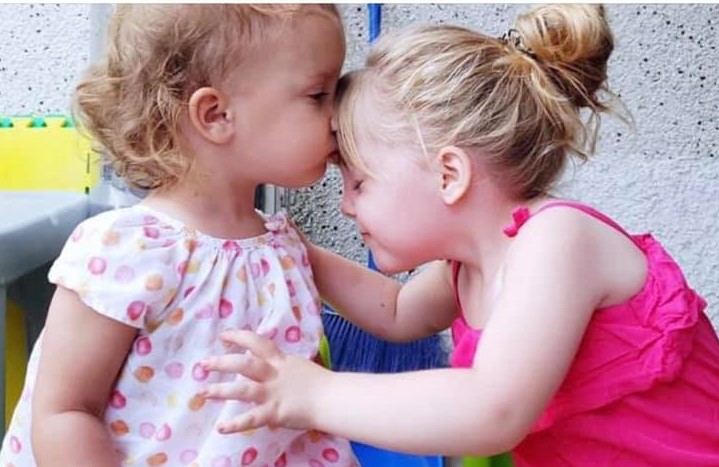 With an average age of about 20, our church family consists mostly of young families. This brings its own unique set of joys and challenges. God has blessed us with many covenant children over the past few years, and it is a joy to watch them grow physically, relationally, and in their knowledge of God. But we need mature Christians to help train the younger Christians. We need older men to mentor the younger men and older women to teach the younger women (Titus 2). We thank God for those whom He has given us, and we pray that God would bring us more older, mature Christians to help in this vital work. It is our desire to be a spiritually strong church, one in which the younger generation is equipped to become the mature Christians who can train the succeeding generation.
The Shelter is the furthest north RP congregation. The winters are long and cold, so we make the most of our warm, though short, summers. Admittedly, there isn't a lot that draws people to Edmonton besides the availability of work. However, the people are great! Visitors usually come to see the people they know rather than the city's attractions. Personally, I've never met a more loving, generous, caring group of people than those found in The Shelter RP congregation. They are my family of friends, a gift from a gracious God.

Prayer Requests
Thank God for the love and unity that we have and for His evident grace as He continues to sanctify us
Thank God for the many children He has given us and pray for their salvation, that they would know God and become pillars in the visible church, for we know that those who know their God shall be strong and do exploits (Daniel 11:32)
Pray that God would keep us faithful to His Word for many generations; that we would not bow the knee to moderate ideologies but stand firm on God's truth in the midst of a narcissistic and self-preserving culture
Pray that God would continue to grow us numerically but especially spiritually, and, to that end, pray that God would bring us a greater number of mature Christians to help train the rising generation, if that be His will
Thank you for your prayers on our behalf!
Get in Touch
We worship each Lord's Day at 1:30 and 3:30 pm MDT (the second worship time is sometimes a catechism class or lecture or discussion or Psalm sing instead of a service). Usually, we meet at the Mount Zion Lutheran Church at 11533 135 St NW, Edmonton, Alberta, Canada. But due to current COVID-19 restrictions, we are worshipping in someone's home.
To learn more, you can visit our website and Facebook page. By email, you can reach us at theshelterrpchurch@gmail.com. We'd love to hear from you!
Special thanks to Mrs. Frances Baars for compiling this information for the RP family around the world. If you want to see your congregation featured here, get in touch through our contact page. We'd love to hear from you!