27 Aug
Responsible churches count the cost of missions and of sending laborers. They might overlook counting the legacy costs of missions which tend to creep upon them gradually as more and more servants are sent. What are the legacy costs of missions? How do we count them and even embrace them?
Investopedia, defining legacy costs in the business world, says:
Legacy costs are company costs associated with health care fees and other benefits for its current employees and retired pensioners. These costs are typically ongoing and will increase the company's spending, while not adding to revenue. Pension plans are a prime example of a legacy cost.
Certainly, churches need to think wisely about these kinds of "typical" legacy costs – pensions and the like – incurred by those who get their living from the gospel. Foolish planning can cripple multiple ministries at the same time needlessly.
But specifically with regard to missions and the work of sending, I have observed that missions-minded churches need to give better attention to the holy legacy costs the Lord calls them to bear. These costs can be compared to corporate legacy costs in the sense that the costs continue even after the laborers have left the local setting. The congregation no longer benefits from the local fellowship and fruit of their loved ones as in times past when they were being trained locally. In our "what have you done for me lately" world, we can be tempted to either forget those we've sent or simply be overwhelmed by the needs.
Often, there is no evident benefit – either increase of revenue or membership – to the sending church as it bears responsibility to financially support missionaries, pray for them, maintain friendships and genuine personal concern for them, and provide shepherding, counseling, and sometimes ministry oversight. Depending on the structure of their oversight, mission boards or other organizations may take on some of these responsibilities, but there is nothing quite like the love of the home congregation or the originating church that ministers to the heart of those sent. These costs are a joy to bear.
What can churches and individual believers do to help bear these costs? Here are four ways that overlap in some respects:
Show concern. Paul was delighted that the Philippian church revived its concern for him (Philippians 4:10). That concern was expressed in financial provision in their case, but anyone who simply shows interest in those sent out will bless the recipients. Read reports, ask questions, and seek to understand the needs of those sent. Support the efforts of your church leaders to provide shepherding and counseling to those sent; recognize that some of their efforts being given to those on the field will require time and energy. As your congregation sends more people over time, recognize that those sent earlier who may be out of sight must be kept in mind, too. Paul, in many of his epistles, showed knowledge of the locations of where various laborers were in the world and what their needs were; he was concerned.
Pray. Paul longed for the church in Rome to be striving in prayer (Romans 15:30), and he asked the Thessalonians (2 Thessalonians 3:1) and other churches to uphold him in prayer. Missions prayer groups committed to weekly or monthly gatherings are enormously encouraging. During the early days of the COVID-19 stay-at-home orders, we organized some special times of missions prayer online to uphold those laboring on the front line. As people joined to pray, concern for various works increased. In turn, giving increased substantially as well – in the form of several substantial gifts to help launch a new mission work. The financial blessing was totally unexpected, but it reminded us again of the powerful and varied ways God uses prayer.
Give. The Philippian church gave generously and shared in Paul's trouble (Philippians 4:14-18). Their gifts strengthened Paul and were a fragrant offering, a sacrifice acceptable and pleasing to God. It may seem impossible to keep supporting everyone sent, but we walk by faith. The Lord's resources are unlimited, and we know we can't outgive God.
Build Relationships. Paul anticipated being personally refreshed by the church in Rome with the people he knew and loved (Romans 15:32). Maintaining personal relationships takes time. Email communications, letters, phone or video calls, coordinating hospitality, and being flexible all take our attention and energy. Relationships must also be maintained if they are to be refreshing. The body of Christ is needed, far more than a missions agent or committee. What should you be doing today to build such relationships?
The result is that those we send will be encouraged and refreshed, and we will be changed, too. God promises that there will be fruit for and in the givers, and that God will meet all of our needs according to his riches in glory in Christ Jesus as we participate (Philippians 4:17-19). We won't get everything we want in the flesh in return, but we will be supplied with what we need as we bear these legacy costs. We are insufficient for these things, but the Lord loves to work through us and prove himself sufficient time and again.
The good news about these ministry legacy costs is that they have at least one particular dissimilarity with corporate legacy costs. They actually do contribute to the growth of our organization. People are wealth, and Jesus is at work the world over to collect the inheritance promised to him. He is changing hearts through the good news proclaimed by those sent, and the "revenue" of redeemed souls that live forever is ever-increasing. We may or may not see the return on investment this side of glory, but we should still count these legacy costs as a joy to bear in the present.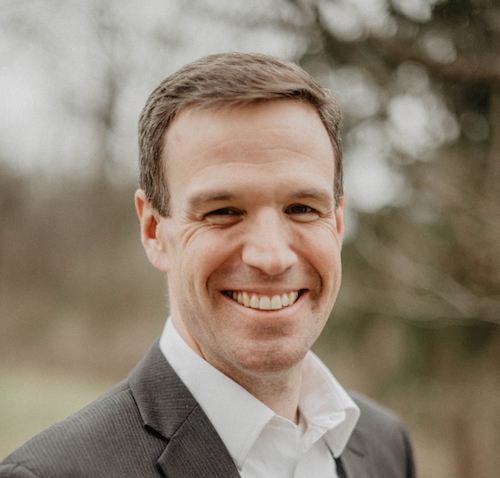 Child of God. Husband to Elizabeth. Father of six. Pastor of Second Reformed Presbyterian Church in Indianapolis, Indiana. Ordained as a pastor in 2003.Read More