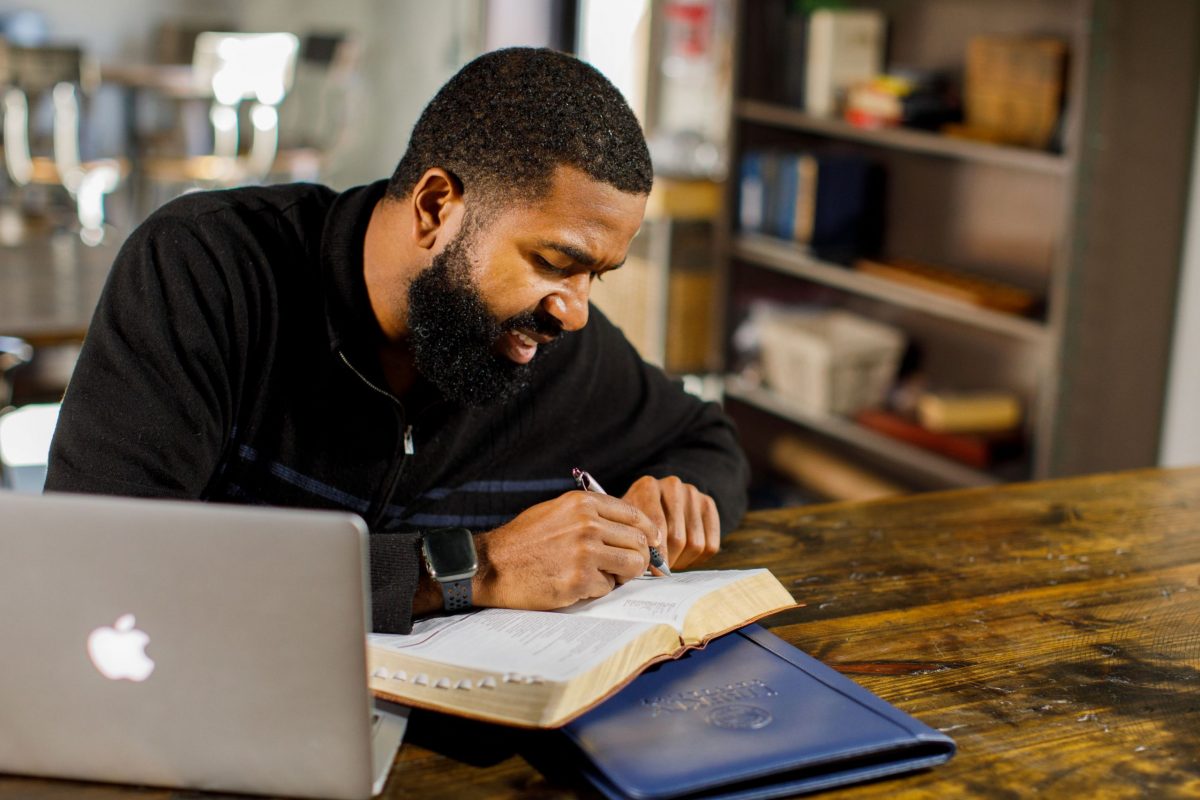 The Coronavirus Lockdown of 2020 has disrupted the lives of us all, bringing many regular activities to a standstill. Factories and workplaces are shut. Travel is well-nigh impossible. For many education and learning have ground to halt. However, not for everyone. Online learning is currently in great demand!
When the news editors of the Global Alliance website heard that I was continuing to teach online with the Reformed Theological College (RTC) in Melbourne, they asked if I would describe the experience for readers.
What is the RTC?
RTC is an independent and non-denominational theological College, supported by the Christian Reformed Churches of Australia, the Reformed Churches of New Zealand and the Reformed Presbyterian Church of Australia (RPCA). It has been training ministers and Christian workers since 1955 when it was established in Geelong, with Rev. Alexander Barclay (then minister of the Reformed Presbyterian Congregation in Geelong) as its first Principal and the Reformed Presbyterian Church Hall as its first classroom. Since then Reformed Presbyterian ministers (including Rev Lynsey Blakston and Rev Alastair McEwen) have taught at RTC, and RTC has trained ministers for the RPCA.
The past five years have been years of transition for the RTC as a new training model has been adopted. This has embraced distance and online learning, as well as classroom based intensive courses, traditional live on-site learning. Another change has seen the teaching campus moved to a site in the Melbourne city centre. The aim has been to meet the needs of a widely spread coalition of supporting Churches from Western Australia to New Zealand. The current training model has allowed many more ministry candidates to study at RTC. Even before the lockdown enrolments had crept up to 60/70, or the equivalent of close to 35 full-time students!
More People Studying than Ever Before!
For a variety of reasons the lockdown has led to a growing demand for online theological training. Some colleges have been unable to continue with classroom teaching and were unable to make the switch to online learning. Campus workers with the Australian Federation of Evangelical Students (AFES) have found their campuses deserted and have been encouraged to "redeem the time" by developing their skills via theological education. Individual Christians have been seeking opportunities to use their time at home to grow in their knowledge of God and His word. Thus, this semester has seen enrolments rise at RTC. The Biblical Theology intensive which I taught in May had its numbers capped at 20. A course on the Doctrine of God, which is scheduled for semester 2, has been capped at 26.
Another recent development at RTC has been the use of adjunct faculty, a number of whom are who are also serving in congregational ministry. RTC has four full-time lecturers who carry responsibility for most of the teaching. However, adjunct lecturers have been brought in to assist in the fields of Pastoral Care, Homiletics, Church History, Old Testament, New Testament and Theology. So, in 2019, with the agreement of my session, I started to teach one day week in the areas of New Testament and Theology.
Distance & Online Courses
Last year I taught two distance courses in the area of New Testament Introduction and an intensive course on the Theology of the Sacraments. The distance courses supply students with reading material and require them to respond with reflections, summaries and responses to set questions. The intensives require pre-reading and follow-up written work, but compress a semester of classroom teaching into one very full week of teaching in the Melbourne campus. These are rich, but exhausting, times of teaching and learning.
At the beginning of May 2020 an intensive course on Introduction to Biblical Theology was scheduled, which I was due to co-teach with an adjunct lecturer from Sydney. However, it became clear that students from New Zealand, and even within Australia, would not be able to travel to Melbourne for the class, so the decision was made to teach online via Zoom. We were all forced to learn new skills, such as "raising a virtual hand" in order to ask a question, how to share information via the Zoom chat function, and when to mute or (more importantly) un-mute so as to facilitate classroom discussion. We had contributions from a few very young students, before they were whisked away by an apologetic parent who assured us that even if we could not see him, he could hear everything that was being said in class. Time and term papers will reveal how much they really took in!
We also learned how cope with "screen fatigue." That was somewhat relieved by the ever-changing virtual backgrounds put up by some of the students, which gave the impression that some of them were inside Notre Dame Cathedral in Paris, in front of the Reformation Wall in Geneva, or on the edge of a distant galaxy. I was pleasantly surprised by how well the students adjusted to the online format and interacted with me and with each other. As always, I came away sensing that I had received back at least as much, if not more than I had given out.
If you want to find out more about RTC Melbourne, you can visit at https://www.rtc.edu.au.
Rev Andrew Stewart, Geelong RPC