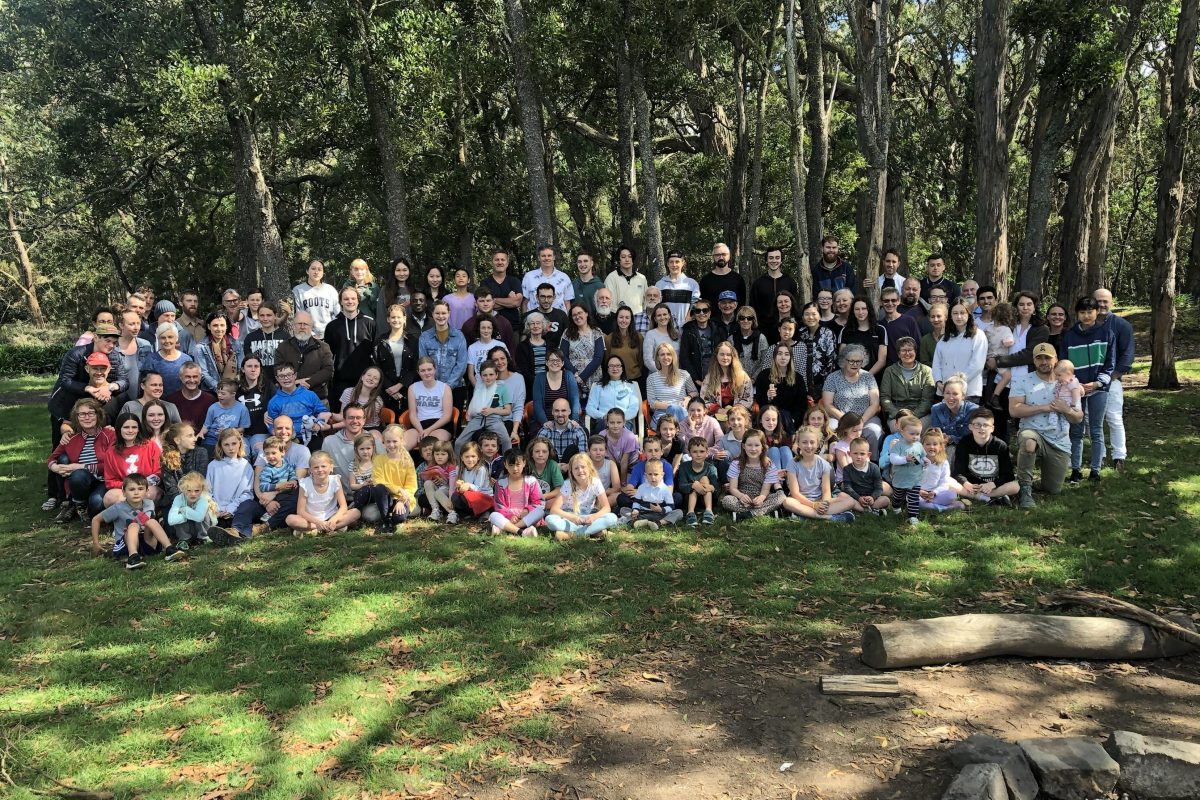 For many years now the RPCA has organised its annual Fellowship Camp at its campsite at Dixon's Creek over the Easter weekend. With the increase in numbers attending the facilities there were increasingly stretched and this year it was decided to trial a different location with more comprehensive facilities. That meant moving from Easter to the Labour Day weekend (which in Victoria this year was 7th-9th March).
Another difference this year was the catering arrangements. Instead of a camp cook, different families took the responsibility for a meal for the whole camp.
During the camp, historical cameos of five Irish ministers who served in Australia for at least 20 years were retold.
Rev A. M. Moore (1857-1897), who pioneered the work in Geelong;
Rev H. K. Mack (1909-1946), who served with his family;
Rev. W. R. McEwen (1929-1978), who developed the McKinnon work;
Dr Alex Barkley (1946-1964), who also served as founder and professor of the Reformed Theological College, Geelong; and
Rev. Andrew Stewart (1998 to the present).
Determination, perseverance, and a desire to faithfully expand God's Kingdom in Australia were evident through personal stories.
Each day Rev. Darren Middleton, pastor of North Geelong Presbyterian church, shared directives from Matthew considered necessary in our obeying and practically carrying out Christ's commands for Christian behaviour and activities until His return.
 We are to disciple others (Matthew 28:19). If this is not presently happening, we are to work out the steps needed to start again.

We are to take risks actively to spread God's kingdom, not wasting opportunities (Matthew 25:19-30)

We are to be generous (Matthew 6:19-24). Determining whether we find something "better" than Jesus when allotting our time or money is a helpful guide. 
Challenges facing Christians in our society were addressed in a series of Topical Talks on Saturday afternoon.
 "How to stay a Christian in University." The threats, barriers and possibilities and the new crop of confronting issues for Christian youth were pointed out.

"Feminism – Friend or Foe." Laura Cerbus reviewed the position of women from creation, Roman times, but particularly the four waves of effort from 1880's to the present. Many of the early efforts could be supported by Christian groups and churches. More recent and selfish philosophies have, however, tainted words, actions and laws previously acclaimed. 

"Transubstantiation, Consubstantiation, and the other one." Dr. Allan Nelson gave a history of the teaching about the Lord's Supper.  As the centuries passed, and the people and even clergy were left untaught, the understanding became more and more carnal and the real presence of the body of Christ moved from heaven to earth. When the Reformation came, the stage was set for a reappraisal and return to the understanding of the early church. The Westminster divines made a clear stand which guides our practices now.
Younger and older children's Bible lessons and activities were led by a different woman for each activity with the aid of at least two teenage girls and a few dads. The children also had Sunday lunch together and learned to sign (using Australian sign language) as well as sing the camp psalm, Psalm 96C. This allowed the adults to have directed discussion on the sermon while having their lunch together.
Some separate youth activities and 'hanging out' were included.
Two films were shown: Harriet – the inspiring story of Harriet Taubman, an American slave who was able to liberate hundreds of slaves; and an animated film based on Pilgrim's Progress.
International reports crept into the final day of the 2020 Fellowship Camp:
Tamara (Blackwood) Noell brought us up to date with her scattered family in the U.S. Then she told of her recent brain tumour removal operation and the care she received from prayers of husband Stephen, family and friends, and the skills of the surgical team in Oregon.
Rev. Alastair McEwen reported on the Serve Japan Team, which was made up of members of our congregations who went to work with the RP Congregations in Kobe, Japan. Helping in small ways and big in the seasonal activities, a major outreach in that location, was appreciated as were the fellowship and friendships developed.
And finally two young Irishmen, Stephen Kelso (Drimbolg RPC) and David Bleakly (Dervock RPC) told us about some church and camp activities in the Reformed Presbyterian Church of Ireland, before describing their present working holiday in Australia.
With hindsight we are able to see God's providence in holding this year's camp on the Labour Day weekend rather than Easter. Within days of the camp, like many in other parts of the world, it became impossible to hold larger gatherings.