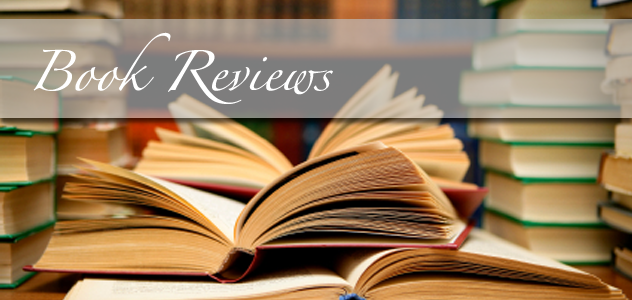 History of the Reformed Presbyterian Church of North America, 1871–1920
Dr. William J. Edgar | Crown & Covenant Publications | 2019, 232 pp., $25 |
DNA testing has become a popular way for people to find out something of their heritage and ancestry. People long to know the stories of where they have come from and the stories that help make up who they are. This desire to know has grown as our culture has become more transient, disconnected from family, and, overall, ahistorical. It is natural for us to desire to know the stories that influence our lives today.
For those in the RPCNA, many have the same longing to know our heritage and spiritual ancestry. Some have long, literal family connections to our historical church. Others, like myself, have been received into this historic denomination with the exclamation: "Your people will be my people and your God my God!" The desire to learn of our common history is important for many who long to know where we have been and the stories of us. How difficult is it to learn these stories? It has been tremendously difficult for the one who does not know where to look.
William Glasgow's History of the RPCNA is a great resource, but it concludes in 1888 and is far removed from most of our experiences. The Minutes of Synod tell an official story, but they are inaccessible to those who want to curl up with a good book. Much of the last 140 years of the history of the RPCNA has required searching in the archives on Penn Avenue, scrolling through microfiche, searching master of theology and doctoral dissertations, hearing stories from our eldest saints, and seeking out the few books that tell a portion of our history, such as Hoi Moon and North and East of Musa Dagh. The 20 years of my life have been dedicated to learning these stories, and I know I am not alone in that search to know my adopted and spiritual ancestry.
Dr. Edgar's History of the RPCNA, 1871–1920 has filled a void in our need to know our common history and has done the church a service in providing a big-picture overview of Christ's work among us in those years. Whether one is wanting to hear the stories of natural ancestors or spiritual ancestors, this volume ought to be in the home of every RPCNA household.
In 1871, the RPCNA entered into a new covenant that would seek to define the church for the next several generations. The covenant had six commitments, according to Edgar:
Devotion to the means of grace
The Westminster Standards and RPCNA Testimony
Jesus Christ, ruler of the nations
Missions, foreign and domestic
Visible church unity
No doctrinal retreat
The genius of Dr. Edgar's book is that each chapter carves out an epoch that examines how well or how poorly the RPCNA adhered to her covenanted principles. Dr. Edgar, focusing on the big picture, describes the successes, trials, and failures of the RPCNA; not backing away from hard periods in our history, but speaking favorably of her successes. Many of our histories present the church only in the best light. With respect and reverence, Dr. Edgar does not back away from our failings as a church. This is refreshing and at the same time leaves the discerning reader with dozens of questions—along with numerous doctoral dissertation ideas!
The book shows the RPCNA shining not in her history of racial relations, although the RPCNA has a better history than most denominations in this light; not in our high view of women in the life of the church, and we have always had a high view of women; and not even in our attempts of having Jesus Christ recognized constitutionally as the King of Kings; but the RPCNA shines brightest in her missionary zeal—both nationally and internationally. For all the ways that the RPCNA has been pigeonholed over the years (women deacons, temperance, mediatorial kingship, a cappella psalmody, etc.) Edgar's book shows the church what we have done best: bring the good news of Christ to those who need him. Whether in China, in Syria, or in Oakland, Calif., Christ has been proclaimed through the zeal of the Covenanter Church. Despite our many warts, our history shows a church dedicated to proclaiming Christ, who is King.
Edgar writes in a clear style, telling a story rather than just recording facts. This book reads quickly and has several exciting narratives of those who helped to shape RPCNA history. Whether you can trace your heritage to the 17th Century in Scotland or you made a profession of faith in the RPCNA last month, this is your story and helps you understand the victories, quirks, and peculiarities that make us who we are.
We are Covenanters. This is our story.
This volume is available to buy in Hardback format for $25.00 from Crown and Covenant, or $25.00 from Amazon . A Kindle version is also available from Amazon at the price of $9.67.
Reviewed by Nathan Eshelman for the RP Witness Magazine, and shared with kindly granted permission