More than 125 friends and family gathered on June 14th to celebrate the ministry of Dr. George Scipione at RPTS.
His wife, Eileen, who faithfully counseled hundreds of women from around the world, was also recognized for her important work to the glory of God.
President Emeritus, Jerry O'Neill, opened the evening in prayer
Dr. Richard Gamble brought a greeting from the faculty.
Sharon Sampson brought greetings from the staff.
Dr. Joel Wood brought greetings from the alumni community.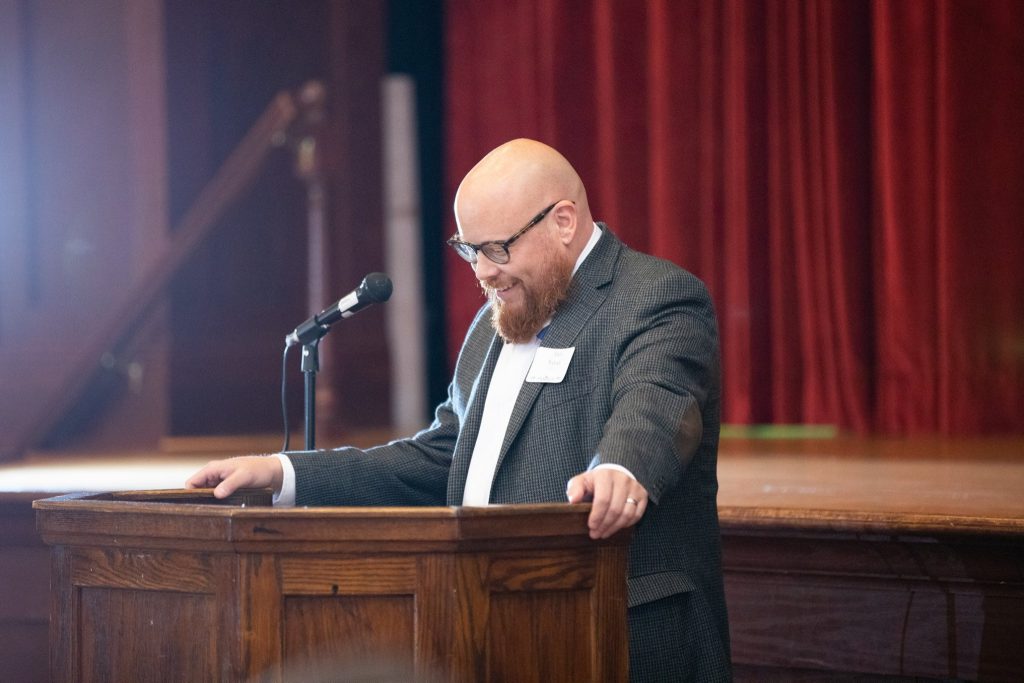 President York brought greetings from the Seminary Board of Trustees.
Special music was provided by Adam Cord who shared a bit of his testimony and his tremendous skills with a guitar.
Keith Evans and Joel Hart revived a famous Bob Newhart counseling sketch.
Keith Evans then closed the evening in prayer.
It was a wonderful evening that brought glory to the name of the Lord through the ministry of the Scipiones.
More photos are available here.