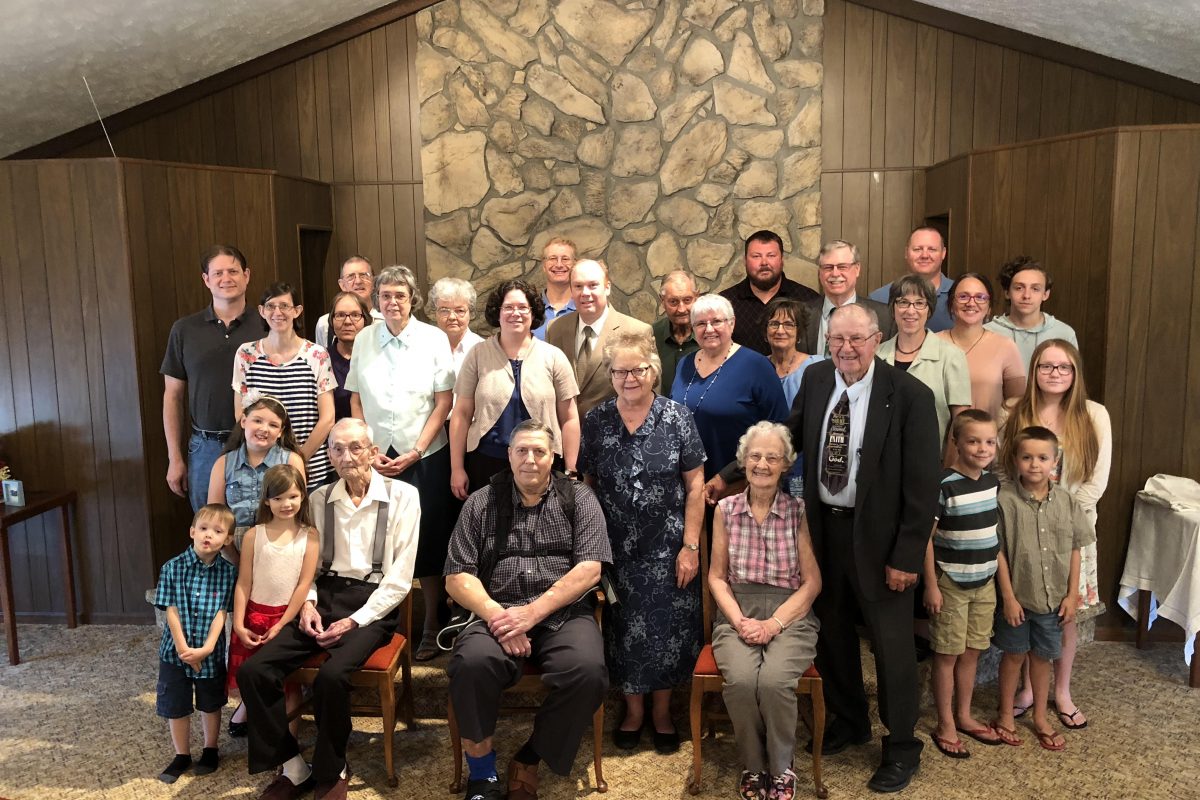 Founded in 1871 in the hill country of Hebron in the state of Kansas (USA), Hebron Reformed Presbyterian Church has been serving the LORD and His people for 147 years. In 1978, the congregation began meeting in a new house of worship in the town of Clay Center, about 10 miles to the northeast of the original location. Over several generations, the church has been served by many able and faithful ministers of the Gospel (including J.G. Vos and J. Bruce Martin, who has served as the Moderator of the Synod of the RPCNA twice in recent years). In late 2013, Hebron RPC was challenged by the loss of about forty percent of our membership, but this was not a tragic division of the congregation. Rather, it was a joy as those who left became the founding members of the Manhattan Reformed Presbyterian Church (located in Manhattan, Kansas, about 40 miles to our southeast). While we miss having them in our midst, we rejoice in this visible evidence of the advancement of Christ's Kingdom. Moreover, we continue to delight in frequent fellowship with the Manhattan congregation, especially as we gather for joint worship once a month.
On the heels of the many challenges that came with having a much-reduced congregation, Ron Graham, our pastor of twenty years, retired in 2016 after long and faithful service to Christ in the pastorate. Right away, he and his wife, Gay, were sorely missed. However, the LORD quickly provided us with candidates for His pulpit and Rev. Daniel Hemken was called to be our pastor. Arriving in August of 2017, Pastor Hemken and his wife, Kim, have been serving Christ's church in Clay Center in a variety of ways.
As is the case with many small-town and rural churches, more than half our membership is over the age of 65, but we are blessed to have several families with young children in our midst, as well. While most of the members and adherents of Hebron RPC live in the vicinity of Clay Center, some come from as far away as Concordia and Minneapolis, Kansas (each about an hour's drive away, to our northwest and southwest, respectively). Recently, the LORD has sent several new individuals to worship alongside us and to be discipled. We pray that He will continue to strengthen us in numbers, but we pray even more that He will strengthen us in spirit, that we might be the better enabled to serve Him and that His Church might be built up, all to the glory of His blessed Name.