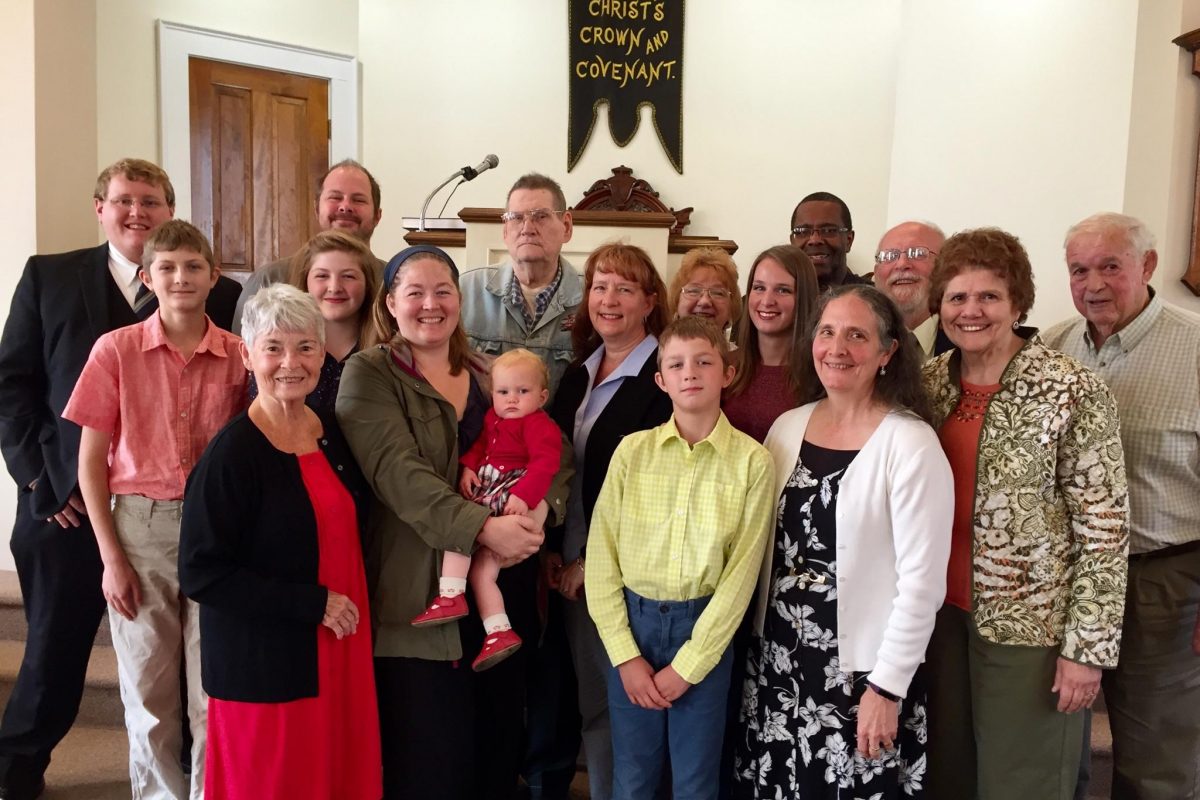 In the late 1600's Reformed Presbyterian settlers from Ireland and Scotland first arrived in the Wallkill Valley of New York. In 1753 they were organized into a "praying society" and on August 10, 1798 the oldest continuing congregation in the RPCNA was organized at Coldenham.  Her first pastor, the Rev. Alexander McCloud, led the congregation to take a stand against slavery.  Following this example, the Reformed Presbytery became one of the first denominations in the new world to explicitly renounce the institution of human slavery.
In  the 1830's Rev. James Renwick Willson established a seminary in Coldenham and led the denomination in the battle for the Mediatorial Kingship of Christ.
In the 1820's a daughter congregation was established in the nearby city of Newburgh; in the 1970's, this Newburgh church rejoined the one in Coldenham, thus becoming the Coldenham-Newburgh Reformed Presbyterian Church.  Coldenham-Newburgh has certainly seen days when the Lord prospered this congregation and we are thankful that in 2017 to have such an enduring witness despite the difficulty of our day. Forty years ago Coldenham-Newburgh had a Lord's Day attendance of around 90; today that number has diminished to around 20.  We still praise the Lord for His mercy and gracious redemption through our Lord and Savior, Jesus Christ.  Certainly the way the Lord has blessed our church in the past is something always to be kept in memory, and used to plead with God for His continued blessing on our Congregation as we move forward.
Despite our small number there is much to be excited about, and certainly the Lord has not left us. At the beginning of July we brought on a new intern who has breathed some life and excitement into the Congregation.  The Lord continues to meet our material needs, such as a remodelled manse and new roofs on the church and garage. The website has been redesigned (coldenhamchurch.org) and we are studying ways in which to better reach out to the Community here in the Hudson River Valley of New York.  Our congregation has many reasons to be encouraged, and certainly we have not forgotten the Most High's Benefits (Ps. 104:3)!
We do ask those who read this to please pray for the Lord's continual work in our congregation. The Lord has graciously furnished us in this time with help, and the pure Gospel of Christ is still preached here. We ask people around the world to pray for the reviving of this work: that the Unction of God's Spirit would rest upon our intern as he strives to help us, that unity with the Spirit of God would continue within the Congregation, and that people would be added to this church.
Elder Phillip A. Shafer, Intern Zachary Dotson