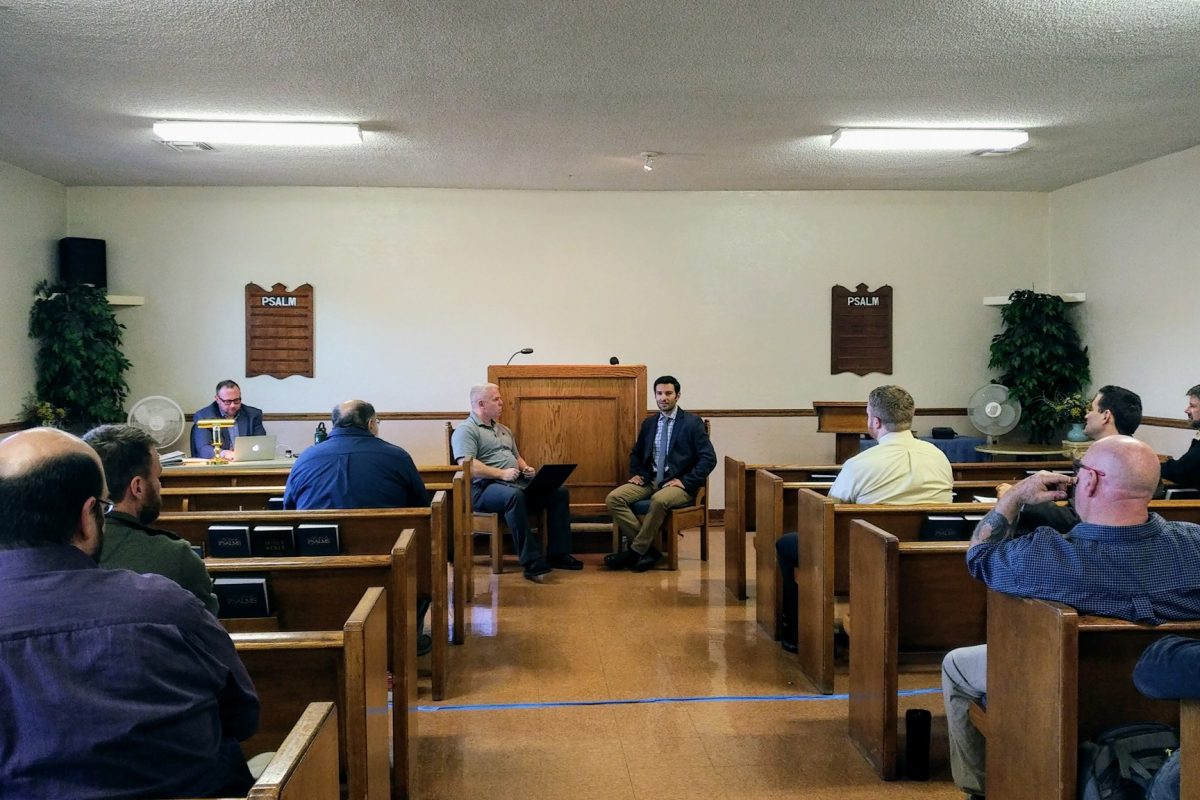 On Friday 2nd March Pastor-elect Patrick McNeely was presented with his call to serve as pastor of Squamish, BC Church. Squamish is about an hour and a half north of Vancouver, BC.
The call was presented at the Pacific Coast Presbytery meeting in Phoenix, AZ. Patrick accepted the call on Friday  just before his preaching exam. On Friday evening we had dinner with the Phoenix congregation followed by a worship service. Pastor-elect Patrick McNeely preached on Genesis 22.  It was a very good sermon on a well-known passage of Scripture. Several of Mr. McNeely's family and future-congregants were present to hear the sermon, comments from the floor, and examination. He was sustained unanimously.
Saturday morning  was used for the ordination exams of Patrick McNeely. He did very well on his exams and was unanimously sustained in his personal godliness exam and then sustained in his commitment to the RP Testimony exam following a motion to extend the time of the examination.  Patrick's ordination and installation is set for April 11th in Squamish, BC at the new Coram Deo (Before the Face of God) Reformed Presbyterian Church.
Nathan Eshelman, Presbytery Clerk