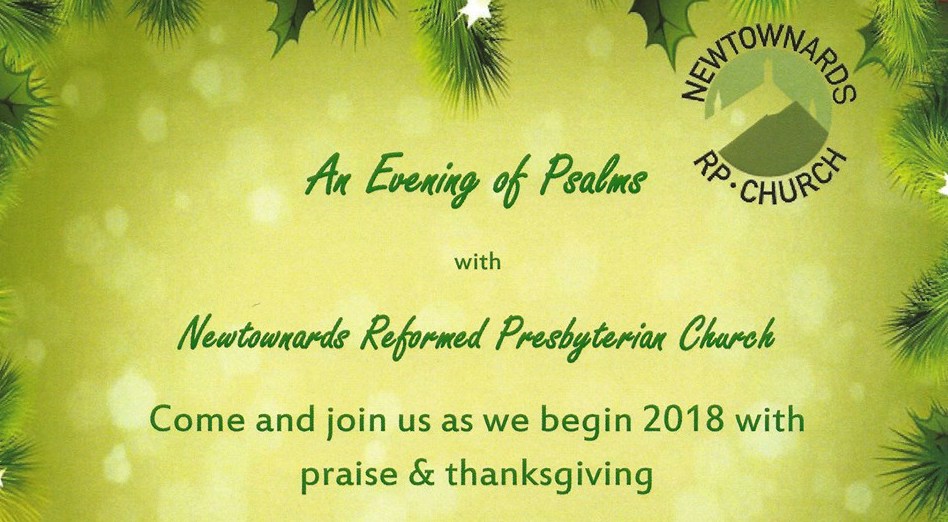 Newtownards Reformed Presbyterian held their annual Evening of Psalms on Friday 12th January. This is the fourth year the congregation has run this event, and it again proved to be very popular with people in the community, with approx 60-70 visitors in attendance.

The pastor of the congregation, Rev. Robert McCollum, who has recently returned from a six month pastoral exchange with Rev. Graeme Hart (McKinnon RPC Australia), led the evening, giving introductions to each of the Psalms. The night was based on the theme, "Getting Personal with God", focussing on expressions in the Psalms like, "The Lord is my King", "The Lord is my Rock", "The Lord is my Shepherd", "The Lord is my Saviour" etc.

It is our prayer that these "Evenings of Psalms" will not only be useful in bringing the Gospel to many people, but also serve as reminders that the Psalms continue to be relevant to our needs today.
Robert McCollum, Minister @ Newtownards RP