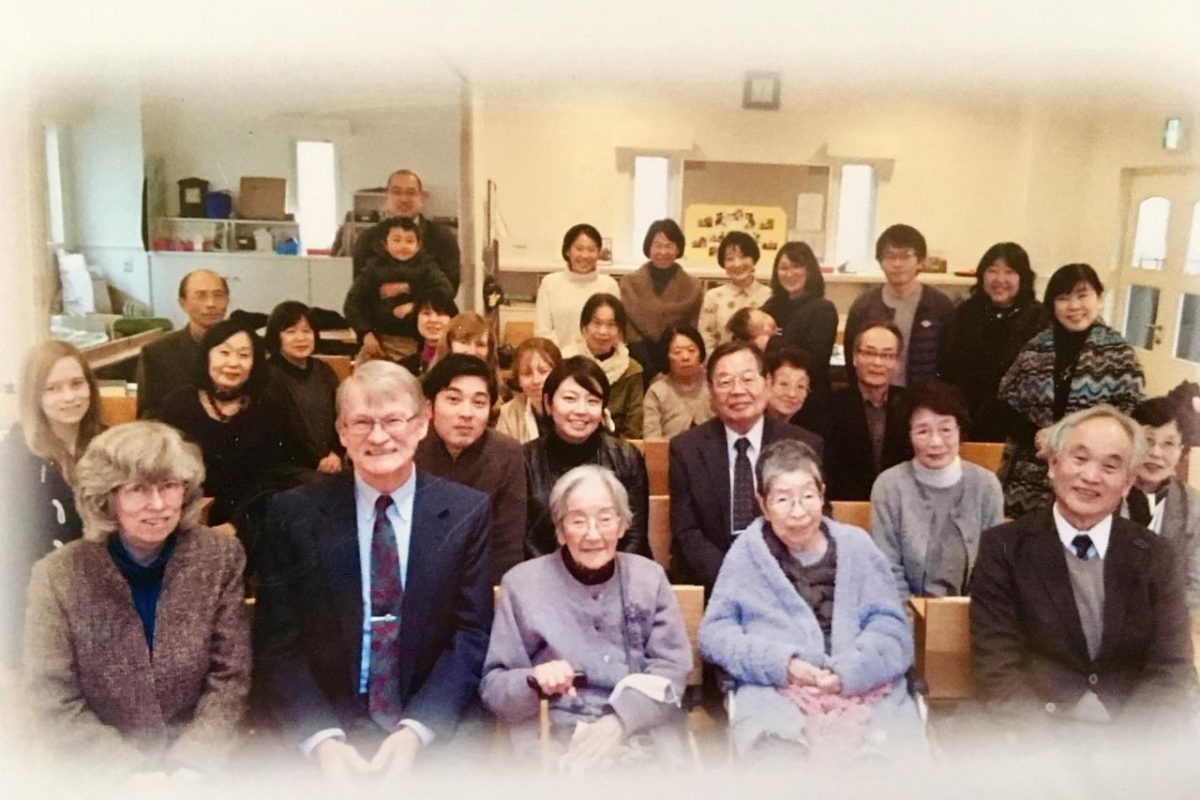 Kasumigaoka RP Church (in Kobe, Japan) recently held an "Open Church" event to introduce people from the community to our church.
The program began with a light brunch served in our upstairs fellowship room. During this time we were able to meet some first time vistors and get to know them a little.

Then we moved downstairs for a program which included psalms, testimonies, and an explanation of regular church activities. This was an "experimental" approach to evangelistic outreach for our congregation.

Past programs have featured a special speaker, but this time we had some of our members share how God had drawn them to faith and is working in their lives. We heard four testimonies in all: from lady in her 80s, an elder, a pastor's wife, and a college student.
We were happy to have a number of visitors in attendance including a lady from the neighborhood, a few friends of members, and some not-yet-Christian relatives of church members. There was a lot of friendly interaction between members and visitors, and the atmosphere was very relaxed.
Since many Japanese people have never set foot in a Christian church building and have little or no contact with Christians, this kind of simple introduction to God's people and God's house gets them "over the threshhold," so to speak. That was our thinking in planning this event.
Even though there was only one direct response to the 3000 invitations we handed out in the neighborhood, we felt it was a fruitful time for planting seeds as well as an encouraging time for the church members.

Interestingly, there was a lady who came to the church one month later in response to the invitation she had received to our outreach event of the previous fall (2016)! She had actually kept the flyer and thought about visiting the church for a whole year. Finally she came. It appears that the Spirit was working in her heart and she is now enthusiastically studying for baptism! This is a good reminder that our labors are not in vain in the Lord.
Dr Charles Leach, Pastor @ Kasumigaoka RP Church