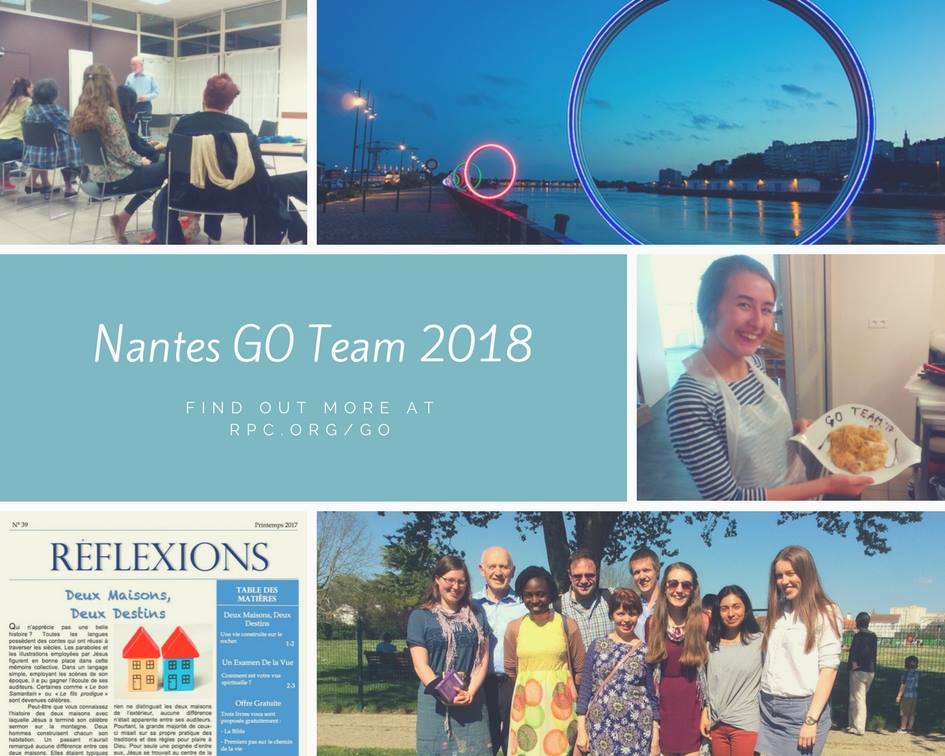 Would you like to play your part in bringing the Gospel to one of the most spiritually needy areas of Europe? Would you like to see first hand how the Lord is working in France? Would you like to meet brothers and sisters in Christ and share in their encouragements and frustrations as they labour in this part of the mission field?
The Nantes GO Team is scheduled to run this Easter and will be a great opportunity to be a part of this work. The team will help the congregation to distribute thousands of copies of Réflexions (an evangelistic magazine) around the city. They will also help to arrange an outreach evening and will spend time with the young people of the church.
Why not check out what last year's team got up to? Those who have done this team in the past have spoken warmly about how encouraging it was to meet brothers and sisters in Christ who live in a different culture to their own.
Previous team members have also found that spending this time in Nantes has helped them to pray more intelligently for the work there. Perhaps you will find the same.
If you are interested in joining this team you can sign up online at the Go Teams website.