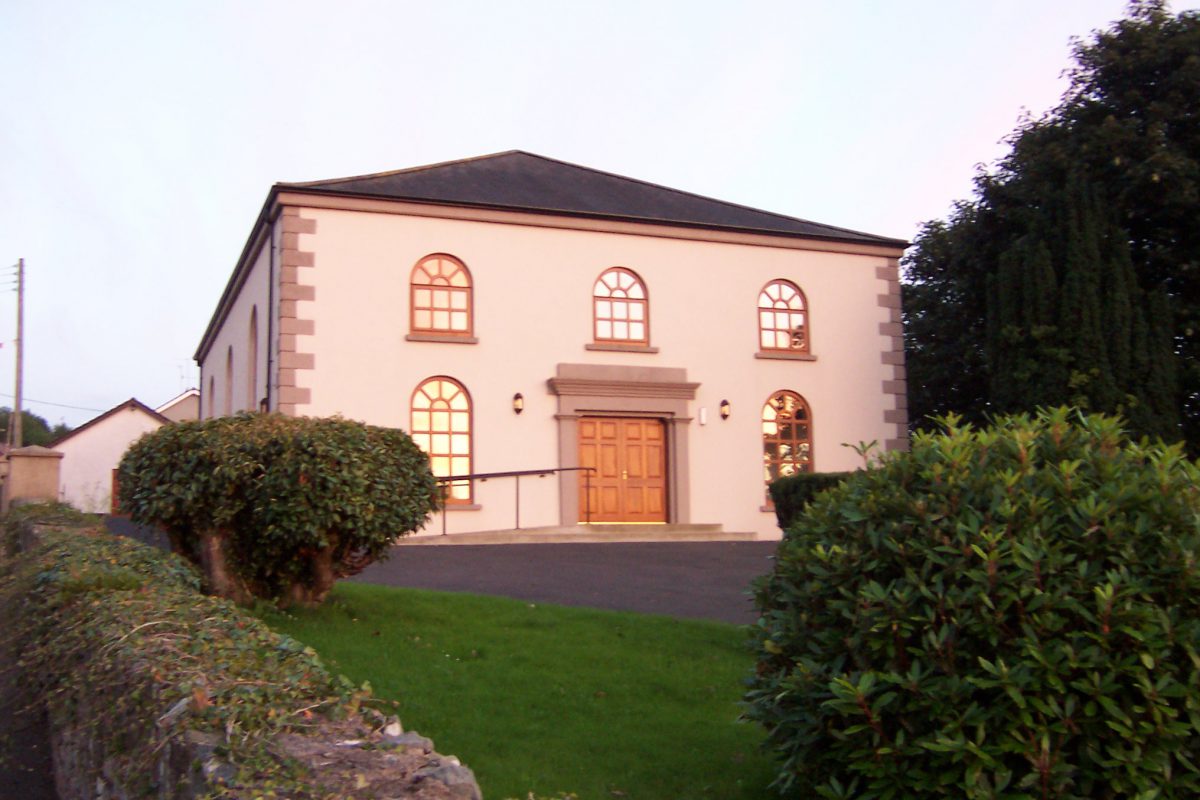 Lougbrickland is a village of about 1,000 people in Co. Down, Northern Ireland, near the town of Banbridge and about 14 miles from the border with the Irish Republic. It is very close to the A1 dual carriage-way from Belfast (about 28 miles away) in the North and down to Dublin in the South (aprox 60 miles).
The Congregation numbers about 90 including the children from a wide area, but not the village itself though some are not far away.  As well as the minister, we have three elders and three deacons.
We evangelize the locality with literature, door-to-door visiting, newspaper articles, and open-air preaching.  On 13th July each year the next village, Scarva, about two miles away re-enacts the Battle of the Boyne.  As there are usually at least 60,000 visitors, we make the most of the opportunity and use our Presbytery book trailer and print a special tract.
The Church building is 200 years old this year, being built as a Secession Church, but becoming a Reformed Presbyterian Church and calling Rev Samuel Simms as the first minister, and who is buried in the Churchyard.  The 7th and current minister is David Silversides who was ordained and installed in Loughbrickland in 1988.  We appreciate the prayers of God's people very much. How we need the Lord's blessing!