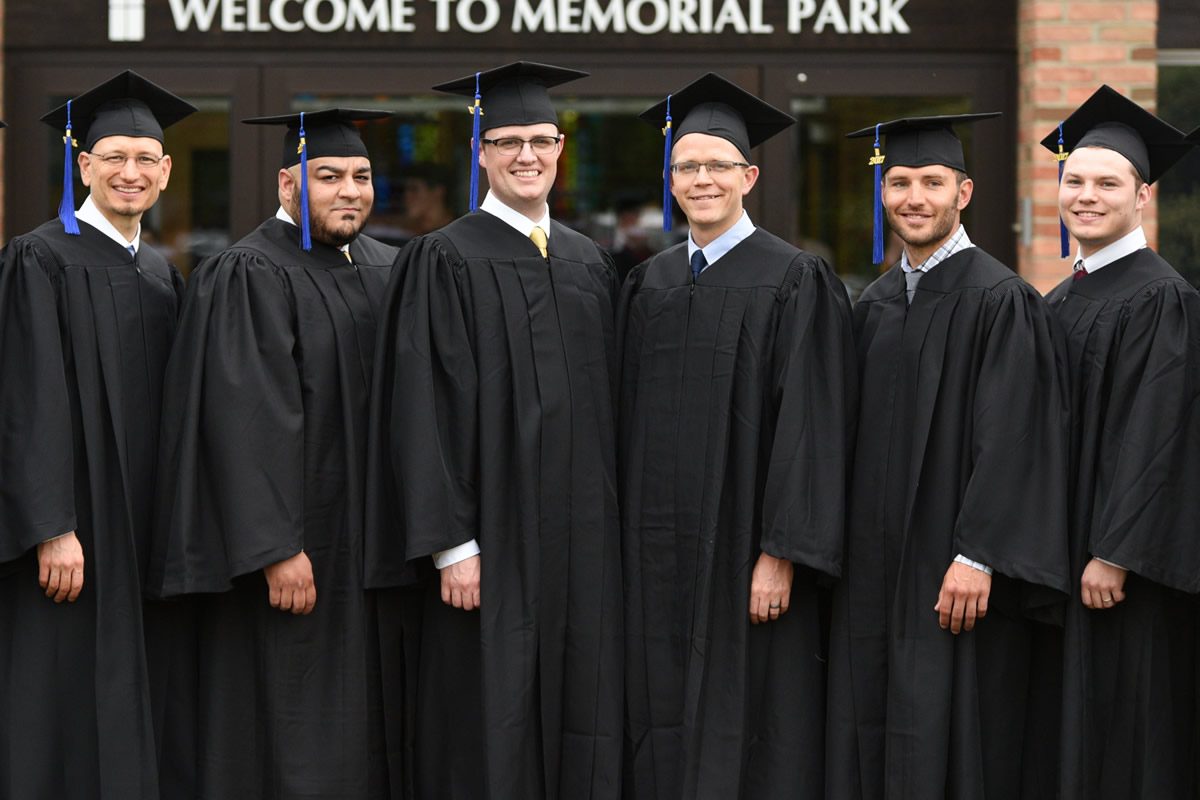 RPTS is the Theological Seminary run by the RP Church of North America. They are finishing up their fall semester and beginning to think about the year ahead.
"I just said goodbye to one of our students. He is leaving, earlier than planned, hoping to be back in a year or so, if the Lord is willing, with a wife. Goodbye to a student. Even full-time MDiv students who started this fall are now, as our Fall quarter has ended, more than 10% finished. Those who started last year are now 44.4% finished. Seniors are almost 89% finished! Before we know it, we'll be saying goodbye.
But of course, that is the goal. Like raising children, only quicker! God sends men and women here to study so that they will be better equipped to serve in His church. So, goodbyes, though sometimes hard, are our goal. In May, we anticipate many goodbyes in what could be one of the largest graduating classes.  [pictured above are some recent graduates we've said goodbye to!]
We had a student planning to start this Winter quarter to whom we hoped to say, Hello. But his life circumstances have changed, and he is not able to start now. Maybe later. We have a couple of students accepted for the Spring quarter and we are seeking and asking the Lord for more. Two new students are admitted already for next Fall, and two international students, who began by distance this year, are hoping to join them."
Please remember the work of the seminary in prayer and ask that God would be preparing the hearts of more men to be trained up for service in the church.
*If you, or someone you know would like to get seminary information, you can provide contact information here and someone will be in touch! For details on how you can audit of courses for $99 click here.