This year's Reformed Theological Journal has just been released. The journal is published each November by the RP Theological College in Belfast and contains articles from the college professors, as well as other RP Pastors, and learned men from other denominations.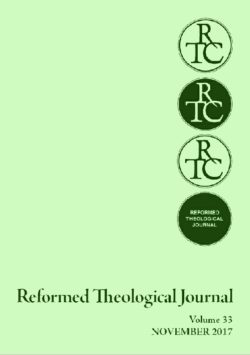 This years topics include:
Martin Luther: His Life and Work – by Gareth Burke
Five Truths That Shook the World – by David McKay
Civil Disobedience – by Norris Wilson
Romans 7 Revisited (An exegesis and interpretation of Romans 7:7-25) – by Kenneth Stewart
Telling Tales (A Survey of Scottish Covenanter Historiography) – by David G. Whitla
The Relevance of John Owen for Pastors Today – by David Luke
The Journal can be downloaded for free as a zip file for Kindles and e-readers, or as a pdf.
Last year's journal can also be downloaded from the RPCI website for free.