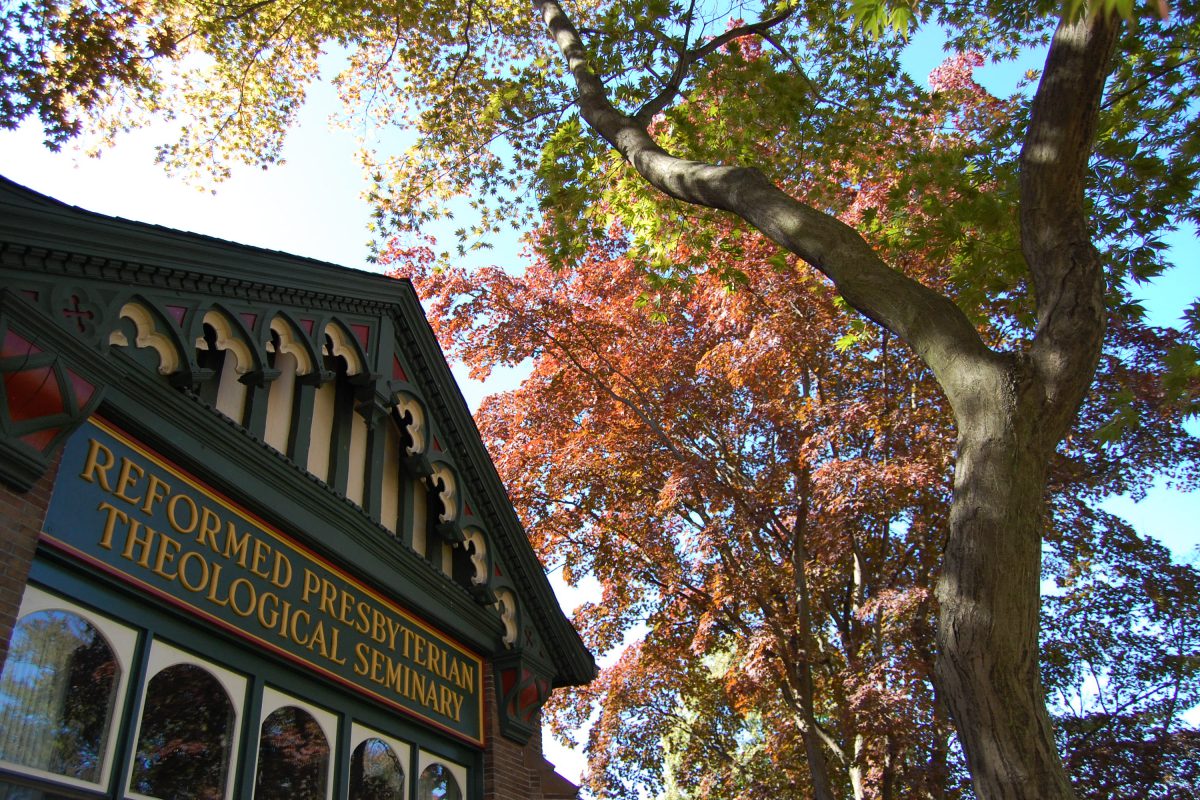 When the Reformed Presbyterian Global Alliance was first mooted as a way of strengthening the bonds of fellowship within the worldwide Reformed Presbyterian Church, one of the most obvious areas in which we might do that was theological education. This is not a new idea as students from Ireland and Scotland have for many years studied in Pittsburgh, and students from North America have studied in Belfast. However it is the goal of the Global Alliance to add some structure and intentionality to what have hitherto been informal initiatives.
Theological Education has long been a priority in Reformed Presbyterian Churches as we recognise the importance of having an educated and godly cohort of men serving our congregations as preachers and pastors. As a result we have institutions providing theological education in Pittsburgh (USA),  Belfast (Ireland), Ottawa (Canada), Glasgow (Scotland), and Kobe (Japan). Some of these colleges have been established for a very long time, while others are struggling to establish their structures and identity. Some are well resourced, in terms of faculty and facilities, while others are run on a shoestring. This makes it all the more important that the strong help the weak; and that the strong learn from the weak, because as mission-minded Churches we will want to see new colleges established, in God's providence and timing, in Asia and Africa.
This year, under the convenership of Andrew Stewart (a member of the Global Alliance Committee), representatives of Reformed Presbyterian Theological Colleges have met via the internet to talk about what each institution is doing and how we might all work together more intentionally. These representatives were Dr Jerry O'Neill (RPTS Pittsburgh), Prof Robert McCollum (RTC Belfast), Rev Vince Ward (OTH Ottawa), Rev Andrew Quigley (Scottish RPTS), and Rev Shigeru Takiura (KTH Japan). Even though we have known about each other these were times when we learned much about the details of each other's ministries.
                      Kobe Theological Hall, Kobe                                                                 Reformed Theological College, Belfast
An initial step has been to collate information about the gifts and interests of both Faculty members and students under care of each sister Church. It may be, in the providence of God that a student in Australia or Scotland may be just the person for mission work in Africa, Asia, or America, but has flown under the radar of other Reformed Presbyterian denominations. So watch this space for more information!
Another project which the Theological Colleges Working Group has decided to address is a survey of the principles underlying theological education in Reformed Presbyterian Churches. The landscape of theological education has changed dramatically in one generation and its underlying rationale is being reviewed and refined in the wider Christian world. Some of our sister Churches are already engaged in such a review and their work can be of great value to others, if we get to know about it. There is much for us to do in this important field of ministry and we can do it better when we do it together!
Andrew Stewart, RPC Australia