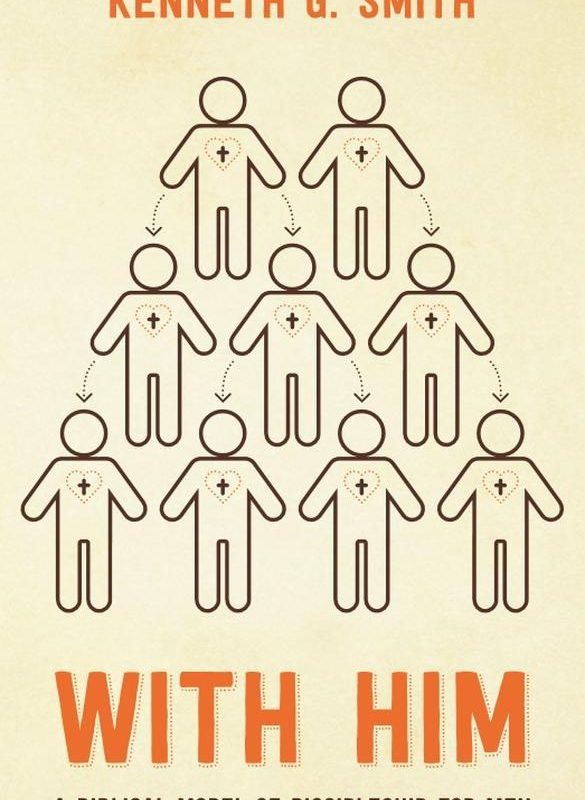 Ken Smith began his ministry in the Reformed Presbyterian Church of North America in 1952. He has ministered in in Pensylvania, in Ireland, in Cyprus and in New York. He also served as the Director of Christian Education for the RPCNA for fourteen years.
Ken has written this short book calling men to a form of discipleship that he believes models the life of Jesus. Jesus lived, taught and ministered alongside his disciples, taking them "with Him" wherever He went. This sort of discipleship isn't easy, it takes time, openness and commitment; but in his book Ken shares how this principle has given him more purpose and joy as a pastor. He explains how it's possible to find godly men to disciple and how you can practically start using the "with him" principle. The book is also packed full of Ken's experiences of seeing men he has discipled then go on to disciple others. The 'with him' principle isn't new or difficult to understand. It's a model of discipleship that will stretch and challenge men to a Christian life that demands their all.
Ted Donnelly, retired pastor of the Trinity RP Church in Belfast gave this review "Short yet rich, clear yet profound, demanding yet thrilling, here is a wonderful path into the heart of productive Christian discipleship. We learn how and why the Lord Jesus enriched the men whom he had chosen to serve him, with emphasis especially on the way in which they were trained to be used to bring others into the kingdom. This is presented in the light of today – how we are to dwell close to Christ, praying then to be led to those whom we may help to grow, so that they too may reach out to others. Ken Smith has written these pages after more than half a century of fruitful experience, evidenced in the lives and ministry of many transformed by the Lord through him. May this be used to help equip a new generation of Christian disciples."
Rosaria Butterfield, author of The Secret Thoughts of an Unlikely Convert said this: "Every word in this book makes me weep with joy for the God who made the man who went on a long journey to find me, to disciple me, to model for me how to walk 'with him'; for the man who, at 90, went on to write this book. Do you want to know how a Bible-believing Christian can befriend a person like me? If so, then read this book."
For readers in the UK, Ken's book can be purchased from the Covenanter Bookshop, and our American friends can find it at Crown and Covenant.