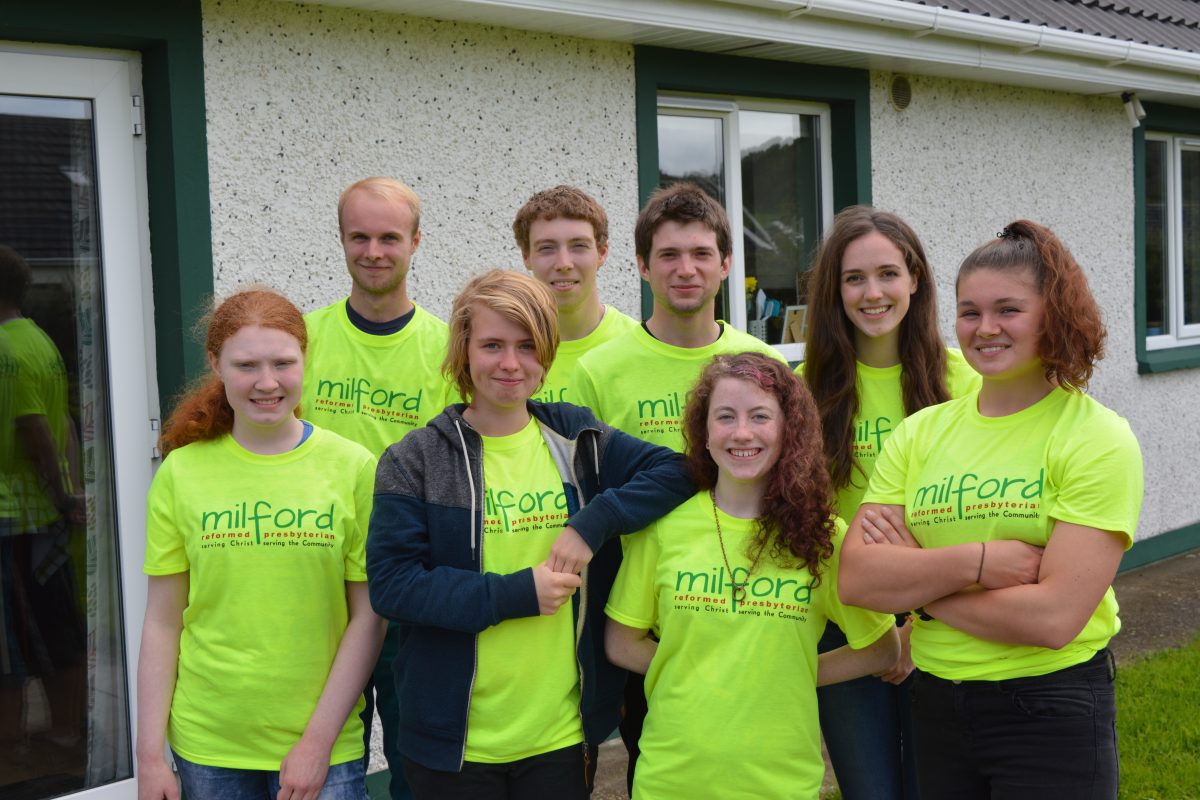 Crossing the Derry-Donegal border is a thoroughly uninspiring experience. There is no border checkpoint and no fanfare. The eagle-eyed may notice the road signs going from red to yellow, but little changes as travellers head west. However, there is one enormous difference between Northern Ireland and the Republic of Ireland. The North has a rich gospel heritage; Ireland has fewer gospel preaching churches per capita than any other country in the English-speaking world.
Ireland is a nation in desperate need of the gospel, and its most northerly county is no different. Vast swathes of Donegal are completely devoid of gospel witness and many have never heard the true news about Jesus Christ.
Milford & Letterkenny congregations are seeking to shine as lights against this dark backdrop and from 20th – 26th August a GO team worked alongside them. The most important work of the week took place each morning in one ordinary living room as they brought Donegal's need to the throne of grace in prayer. Unless the Lord builds the house, the builders labour in vain, so the team sought to make this a key aspect of their work.
The team helped to run a Holiday Bible Club for 5-12 year olds in one of Milford's housing estates and were encouraged by the attendance. Please pray that the message of Jesus' parables would sink in to these young hearts.
They also spent time studying and socialising with teenagers from Letterkenny congregation. These teenagers know very few Christian young people and so we pray that the friendships they make on these teams will endure and that God will use them to build the teenagers up.
The team helped to organise the first ever Lunch Bunch in Milford hall. Anyone over 65 is invited and the congregation hopes to make this a regular event. The first instalment was well appreciated; please pray that future events will enable us to share the gospel with our neighbours, friends, and families.
Please also give thanks for time spent knocking doors, inviting people to church, visiting sick members in hospital, and organising a Community BBQ to round off the week. Above all, please pray that the God who is able to do abundantly more than all that we ask or think would transform this part of Ireland.
Jonny McCollum, Pastor