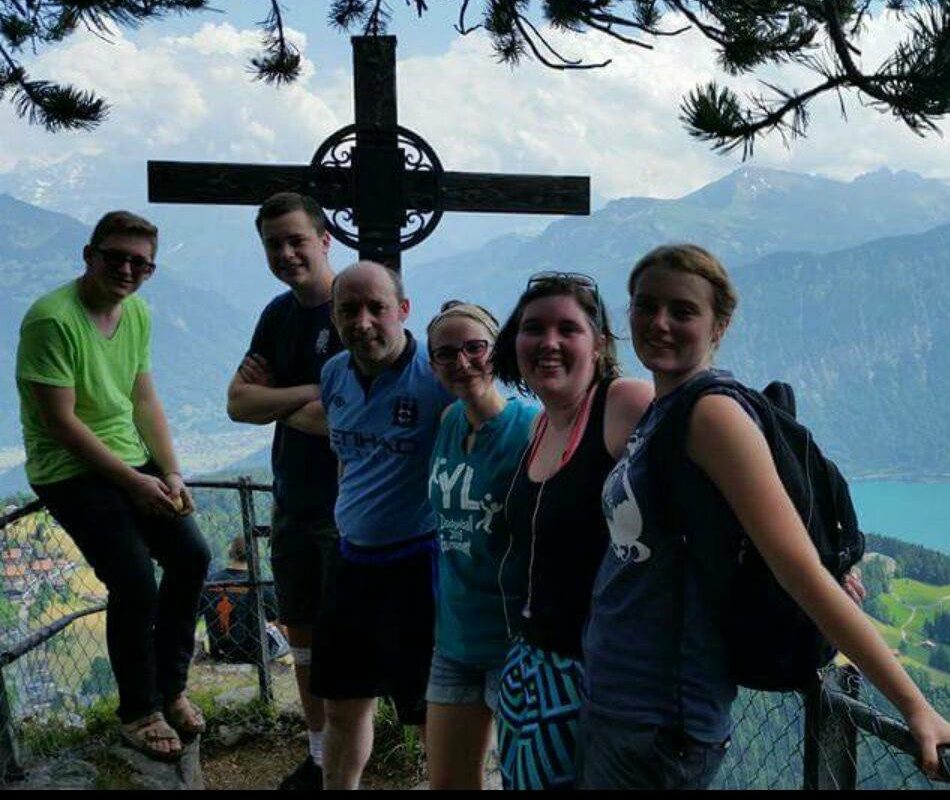 In the middle of June, a team assembled in Landstuhl, Germany to work with Trinity Reformed Church. Trinity, being of reformed doctrine, was made up of U.S. military, their families, and a few civilians who were a part of a few different U.S. bases nearby, pastored by Toby DuBose. Most of them air force, the church has been founded on giving military personnel a place to worship every Sunday, as well as providing a church family to support each other through various hardships. Trinity has faced several difficulties, as most of the families are moved around every few years, but God has provided an abundance of people, each with unique gifts, passions, and a yearning for the Word.
I was tasked with leading a team to work with this church as they went off to Beatenberg, Switzerland to have a getaway and conference, as they do every summer. Several people from the church prepared topics for the adult sessions, and there was an abundance of fellowship through the beautiful creation around us.
My team was specifically in charge of the Vacation Bible School for a variety of ages during this conference. Neil McQuillan and Nolan Soldahl were tasked with ages 9-13, as well as any older teens who wished to participate. Amber Soldahl and I took ages 4-8, which had stories, games, and crafts that we had prepared beforehand. Lastly, Grace Williams and Jackie O'Brian (an honorary member) took ages 0-3 for the nursery. We all held our sessions twice a day, during the adult sessions.
After returning to Germany the team did quite a lot of practical work on the church's building. We were well hosted, and blessed by the fellow believers and diverse cultures that we had experienced during the trip.
Truly, the Psalms come alive upon participating on these trips.
"All the nations you have made shall come and worship before you, O Lord, and shall glorify your name" (Psalm 86:9).
Amen.
Nathanael Planalp