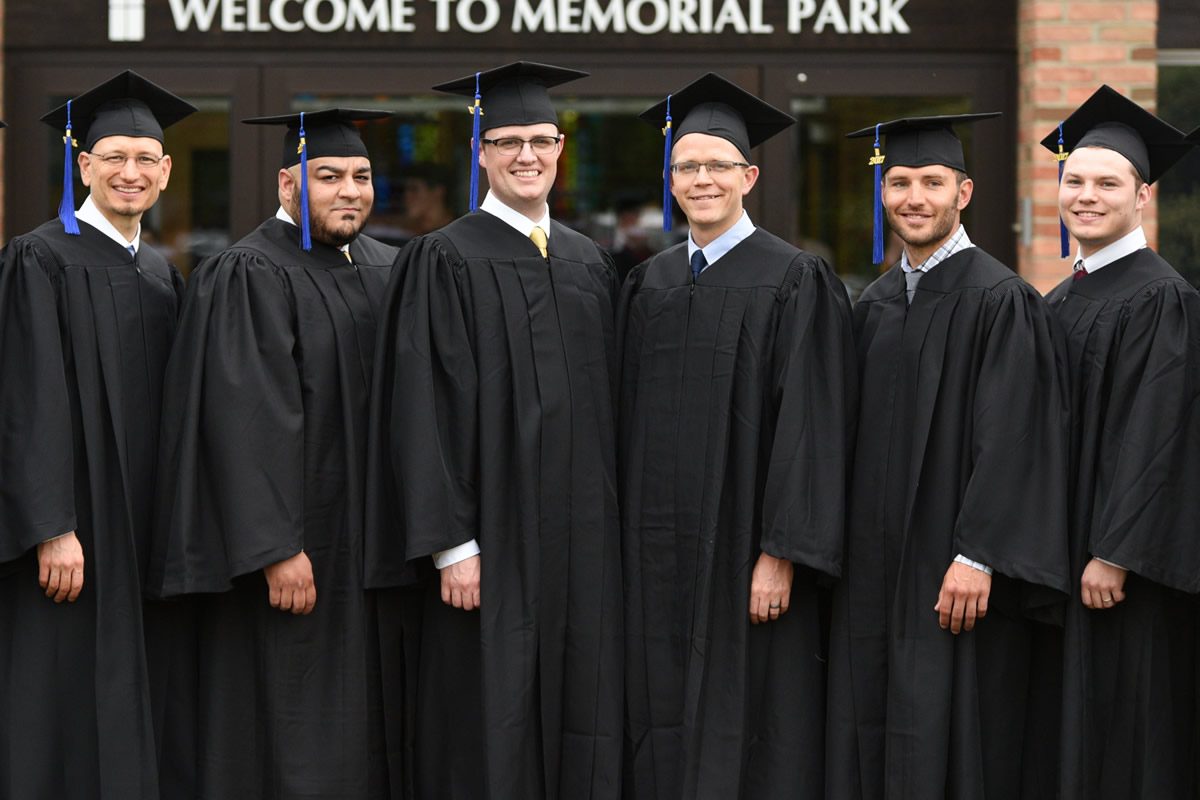 On Friday, May 19, 2017, the Reformed Presbyterian Theological Seminary in Pennsylvania conducted commencement exercises for the Class of 2017.  As RPTS President, Dr. Jerry O'Neill noted, the eighteen men and women recognized that evening commenced the next stage of ministry in the Kingdom of Christ.
Of the nine men graduating with a Master of Divinity degree, eight were Reformed Presbyterian.  Ryan Bever, Josiah Bull, Joseph Friedly, Patrick McNeely, and Brian Wright were joined by three other RP men from another nation.  This group will fill empty pulpits in the US and in other countries, continue studies, or seek the Lord's leading.
Eight men and women completed the requirements to earn a Master of Theological Studies, an academic degree aimed at equipping for teaching, further study, or the building up of good congregants.  Five Reformed Presbyterians were in this group including Sharon Sampson and George Wallace.  Three graduates from other nations, will serve either in the States or internationally as the Lord leads.
Sheree Crouch Cobbs completed work on the Doctor of Ministry with an emphasis in Biblical Counseling.
Pastor David Reese from the Springs Reformed Presbyterian Church in Colorado Springs, Colorado, delivered the keynote address, and Brian Wright spoke on behalf of the student body.
Mark Sampson